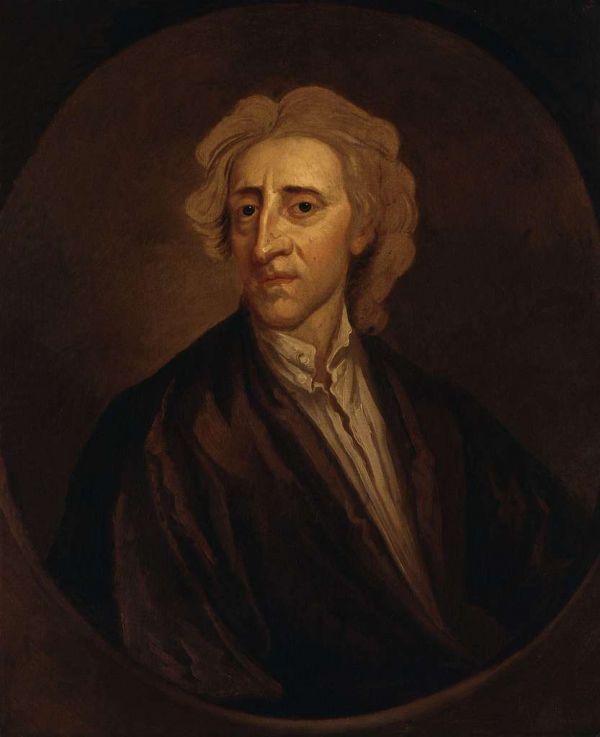 I think that it's fair to say that John Locke (1632-1704) is better known for his contributions to philosophy than to the culinary arts. This English Enlightenment philosopher is famous in modern times for advancing liberal* politics and an empiricist approach to epistemology.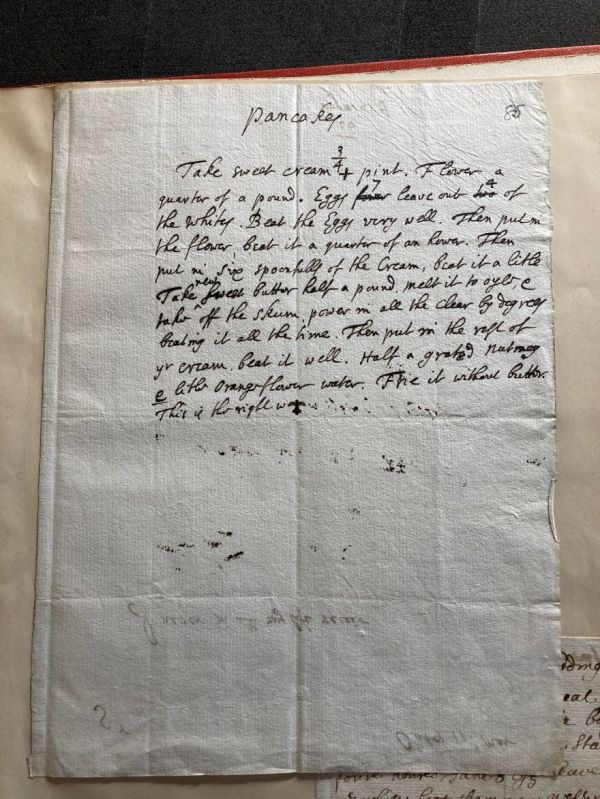 Locke's writings have been carefully preserved and cataloged by scholars in the three hundred years since his death. David Armitage, a professor of history at Harvard University, shared on Twitter a photo of an original Locke manuscript in which the intellectual giant jotted down a recipe for pancakes. To be more specific, it is, according to Locke, the "right way" to prepare pancakes. Here's a transcript:
Take sweet cream 3/4 + pint. Flower a quarter of a pound. Eggs four 7 leave out two 4 of the whites. Beat the Eggs very well. Then put in the flower, beat it a quarter of an hower. Then put in six spoonfulls of the Cream, beat it a little Take new sweet butter half a pound. Melt it to oyle, & take off the skum, power in all the clear by degrees beating it all the time. Then put in the rest of your cream. beat it well. Half a grated nutmeg & litle orangeflower water. Frie it without butter. This is the right way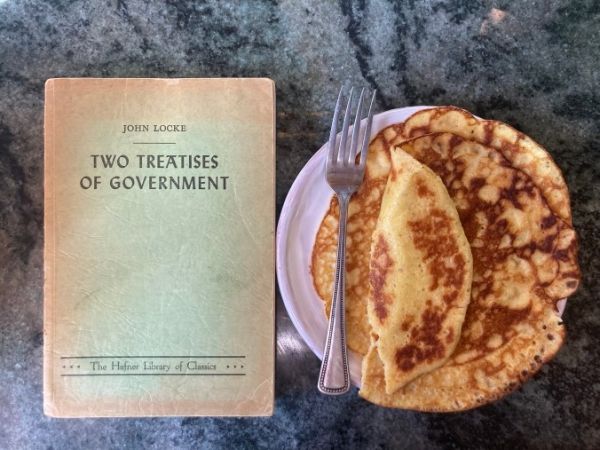 Marissa Nicosia, a professor of English at Pennsylvania State University-Abingdon, is fond of cooking recipes found in archival materials. So she jumped at the chance to make Locke's pancakes. The tasty results are pictured above.
-via Flashbak | Images: National Portrait Gallery
*This term requires a lot of unpacking.
Source: neatorama