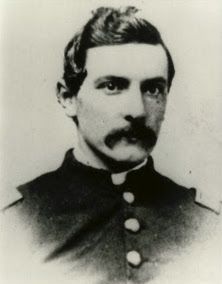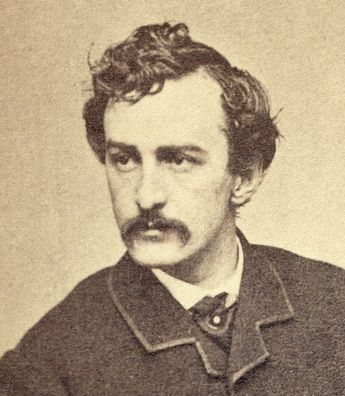 Jacob Haas, left, and John Wilkes Booth, right.
On April 14, 1865, John Wilkes Booth assassinated President Abraham Lincoln at Ford's Theater in Washington. It was no secret who did the shooting, as Booth was a well-known actor and had jumped to the stage after shooting Lincoln. Booth fled the scene, and was pursued for twelve days before soldiers found him in a tobacco barn, which they set on fire and then shot Booth. That period in which Booth was a fugitive proved to be pure hell for a Union veteran from Pottsville, Pennsylvania, named Jacob Haas who was unfortunate enough to look an awful lot like Booth.  
Six months after being mustered out of service, just a few days after Lincoln's death, Jacob Haas left Pottsville with his former regimental commander, Coloner William Lessig. The men had their sights set on the newly-opened oil fields of Western Pennsylvania, where they hoped to make a fortune. As luck would have it, they hardly made it past the Susquehanna River. After the two men sought lodging for the night at a hotel in Lewisburg, a number of local residents became convinced that Haas was the infamous fugitive, and as the men sat down to dinner they were accosted by several men with drawn pistols. In the ensuing melee, Haas and Lessig had to barricade themselves inside their hotel room for several hours until an acquaintance from Sunbury could vouch for Haas' identity.
Two more times Haas barely evaded certain death due to his resemblance to Booth. Read his story at Pennsylvania Oddities. -via Strange Company
Source: neatorama