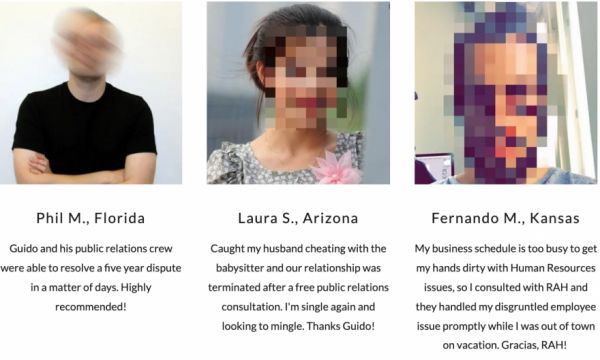 You wouldn't go online to hire someone to commit murder, would you? Of course not. First, it's wrong, immoral, and illegal. Second, it's dumb. You would know right off that a site called RentAHitman is a joke. Apparently not everyone is so internet-savvy. A woman in Michigan pled guilty earlier this month to soliciting the murder of her ex-husband through the site! Wendy Wein was contacted by a police officer posing as a hitman from the service and received all the evidence he needed, including a $200 deposit. She is expected to be sentenced to nine years in prison.
Bob Innes launched RentAHitman in 2005 as a joke and a website test. He ignored it for some years, but eventually went back to clean it out and found hundreds of messages. A lot of them were trying to enlist his "services." Innes took his concerns to police, who contacted other law enforcement agencies all over the world to check out the messages. This was easy to do, since earnest potential clients filled out a form with their own information plus personal information on the person(s) they wished to exterminate.
"I don't get it," Bob Innes, the owner of the joke site, told the Washington Post in a recent interview. "People are just stupid."
Read about the many people who were caught trying to hire a hitman through the website at Gizmodo. And when you visit RentAHitman, do not add your own joke by filling out the inquiry form.
(Image: RentAHitman)
Source: neatorama