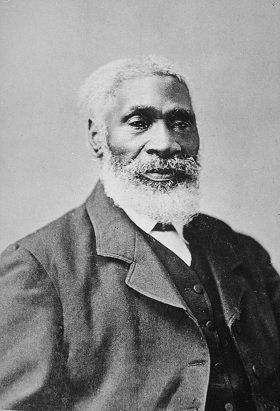 Abolitionist Harriet Beecher Stowe set the US on fire with her bestselling 1852 novel Uncle Tom's Cabin, as it described the horrors of slavery. For many people in the north, the book was their first encounter with the everyday lives of enslaved people. To proponents of slavery, Uncle Tom's Cabin was dangerous propaganda that had to be discredited. Where did Stowe get her information? She eventually named names, including that of Josiah Henson, who escaped slavery and settled in Ontario. In 1849, Henson had published The Life of Josiah Henson, Formerly a Slave, Now an Inhabitant of Canada, as Narrated by Himself. In a later edition of the memoir, Henson wrote:
"I was in the vicinity of Andover, Mass., in the year 1849, where Mrs. Harriet Beecher Stowe resided. She sent for me and my travelling companion, Mr. George Clark, a white gentleman, who had a fine voice for singing, and usually sang at my meetings to add to their interest. We went to Mrs. Stowe's house, and she was deeply interested in the story of my life and misfortunes, and had me narrate its details to her. She said she was glad it had been published, and hoped it would be of great service, and would open the eyes of the people to the enormity of the crime of holding men in bondage. She manifested so much interest in me, that I told her about the peculiarities of many slaveholders, and the slaves in the region where I had lived for forty-two years. My experiences had been more varied than those of the majority of slaves…"
The fictional experiences of Uncle Tom were strikingly similar to the Henson's real-life experiences, although Henson gained his freedom and lived to the age of 93. Other characters in Stowe's novel were based on people Henson knew. Read a short version of the life of Josiah Henson, and the story of how Uncle Tom's Cabin influenced American history, at Smithsonian.
Source: neatorama