Karim Rashid, who we've featured before, created a collection in collaboration with Lamborghini by Riva 1920. Entitled Authentic Living, the collection includes five pieces of furniture crafted with high-quality materials like solid walnut wood and buttery black leather. Karim designed the collection by heavily drawing on the design aesthetics and philosophy of Riva 1920 and Lamborghini: sinuous curves, sharp lines, state of the art technology, and attention to the smallest of details that are often unexpected and make the design.
The KLIP Desk has a leather-covered front that gives it a bold graphic look. This solid wood desk has three drawers that are accessible using a lateral groove instead of a traditional handle.
The FINESSE Bookcase features curved edges covered in leather with six evenly spaced shelves to hold objects.
The KLUTCH Chair is covered in leather wrapping around its sinuous shape. Exposed featured stitching gives the chair a subtle texture.
The DYNAMIK Sofa's frame has built in shelving on either end and running along its full length.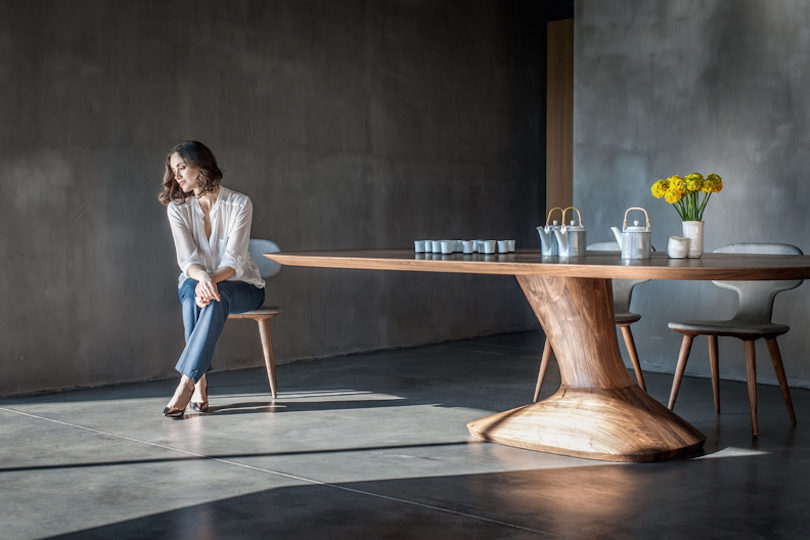 The SPEED Dining Table is made of solid wood and has only a singular asymmetrical table leg supporting the structure at an angle.
Learn more about the collection here and here.

Source: design-milk