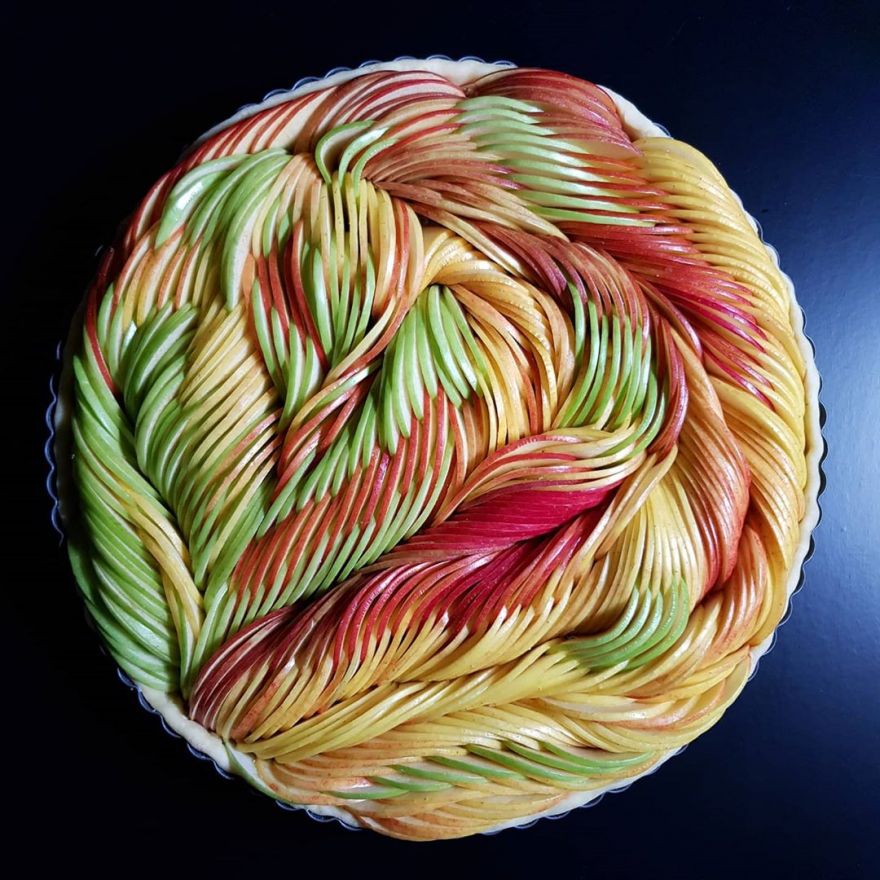 Is piemaking an art form? If you have any doubt, then peruse the Instagram feed of Karin Pfeiff-Boschek, in whose body of work that art has reached its zenith. By masterful control of pastry dough and sliced fruits, she creates superlative sculptures that belong in a museum and my belly.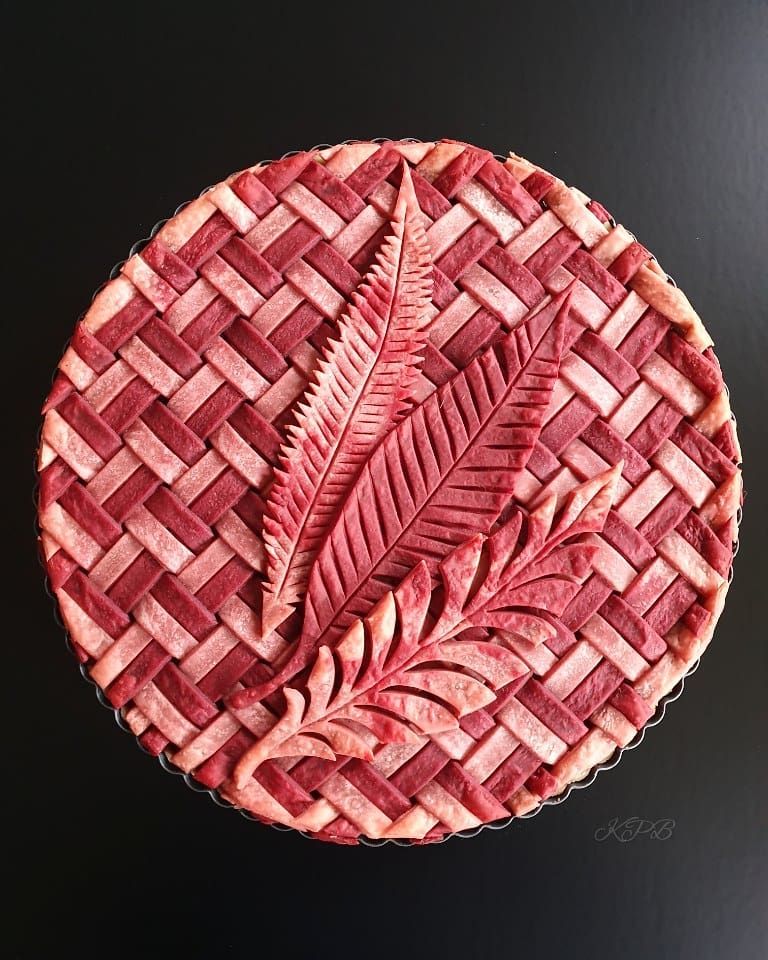 In an interview with Colossal, Pfeiff-Boschek reveals the mysteries of her work:
To alter the dough colors, Pfeiff-Boschek adds powders made from freeze-dried berries, spinach, and beetroot. She tends to bake sweet pies with peaches, apples, and other fruits, although occainsly assembles a savory version filled with meat and vegetables. Each creation takes between two and six hours to assemble and adorn. "I love nature, and many of my designs come from time I spend in our garden with our German shepherd dog, Halgrim. I am inspired by trees, leaves, and vines but also by classical geometric patterns and quite mundane articles, such as gully lids," the designer says.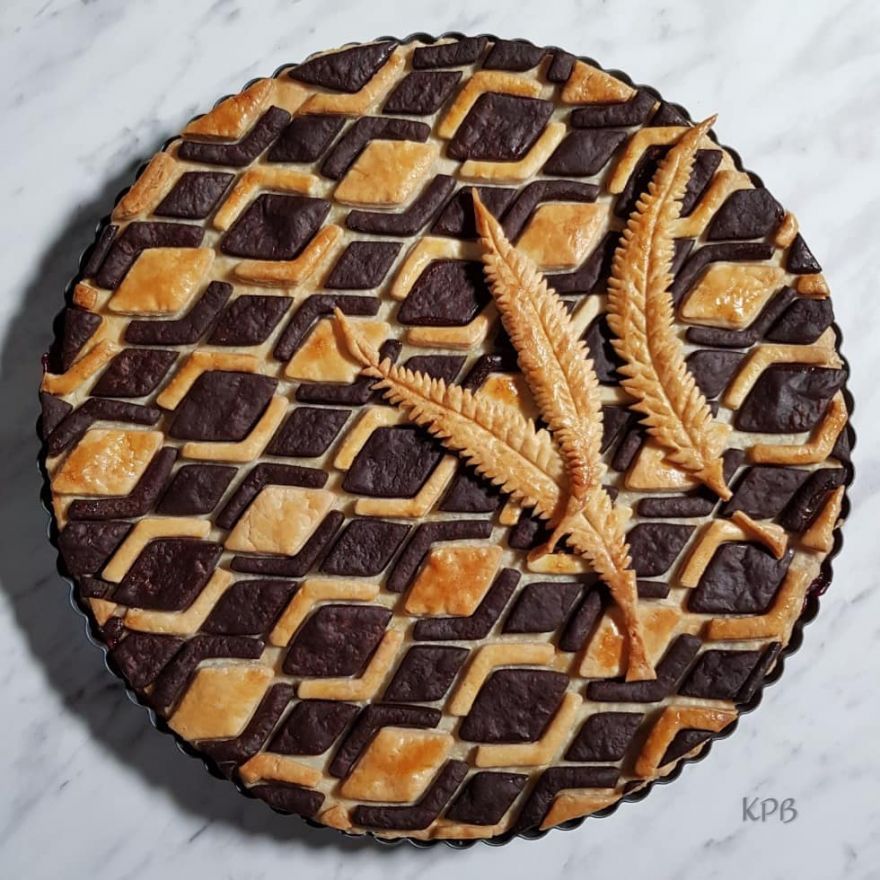 Source: neatorama