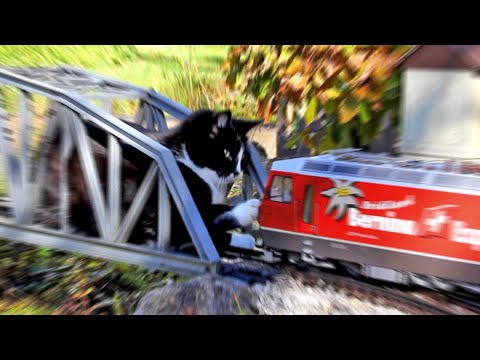 What a delightful combination: cats and trains! Katze vs. Gartenbahn is a series of five YouTube videos featuring a giant cat attacking passenger trains. No, that's not it. It's about a model train in a garden that occasionally disturbs the cat who naps there. In video number three, shown above, the cat is occupying a trestle, and has no place to go when the train comes through, except up on top. Continue reading to see more.
In video number four, the cat is enjoying a delightful scratch using the track when he is rudely interrupted.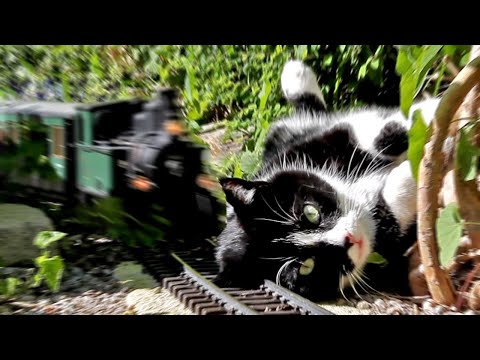 In the final video the series, the cat thinks he is finally going to get a good nap. Once again, the trains must run on time!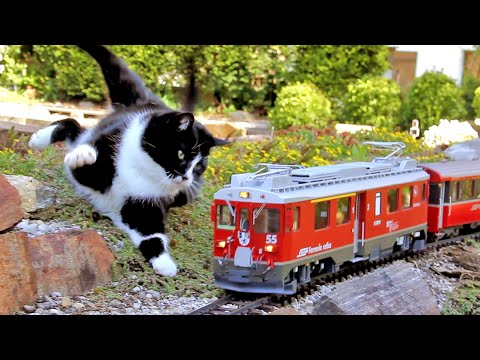 The first two videos were recorded in 2008, and feature a calico cat. See the playlist for all these videos, and see mapic2's other videos for more model trains. -via Nag on the Lake
Source: neatorama