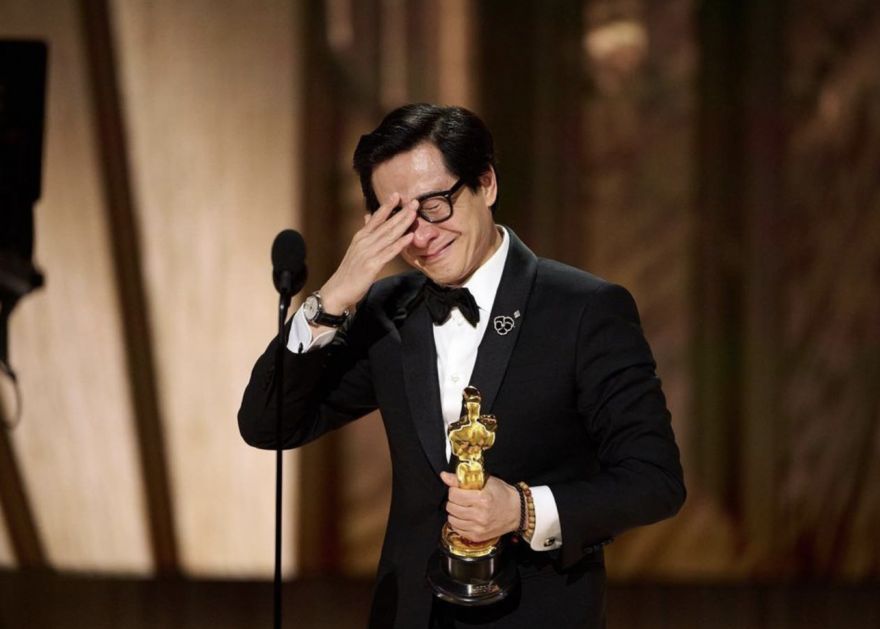 Dreams do come true. It's a wonderful award season for Everything Everywhere All at Once star and now Oscar winner Ke Huy Quan. It was a triumphant moment for him when his name was announced as the victor of the Best Supporting Actor award during the ceremony last week. 
For us at home, watching him take this award had us crying. From Ariana DeBose's teary mention of his name, watch as the 51-year-old Vietnamese-American finally made a successful Hollywood comeback after decades of struggling in the acting industry. 
Quan was a former child star who appeared in The Goonies and Indiana Jones and the Temple of Doom and tried to get more serious roles but the industry just relegated him to a bunch of stereotypical Asian roles. "Mom, I just won an Oscar!" he exclaimed tearfully as he get the award from Ariana DeBose and Dwayne "The Rock" Johnson. 
Image credit: Ke Huy Quan/Instagram
Source: neatorama