Kids Art Class: Comic Art (Ages 9–12)
pesquivel
Mon, 09/13/2021 – 12:37
Discover what makes a compelling character, plot, setting, scale, and composition as you go through the process of storyboarding, pencilling, and inking handmade comics. With teaching artist Jenny Ziomek.
Thursdays: October 21, 28, November 4, 11, and 18
Supplies needed for this class:
A pad of 9″ 

×

12″ mixed-media drawing paper

Three drawing pencils:

 B, 6B, and 2H

Pencil sharpener

Kneaded eraser

Fineliner ink pen, 0.25 mm and/or 0.5 mm

Color pencils

Blank scratch paper, copy paper, or printer paper

Ruler
About the Instructor
Jenny Ziofmek's drawings, comics, and artist books have been exhibited across North America. She has done artwork and illustration for a wide range of projects, including a comic for NPR this past spring, a children's book for Windmill Books at Rosen Publishing last year, and many illustrations for events at Cartier. Jenny earned her MFA from Claremont Graduate University and completed a Teaching Artist Fellowship from the Armory Center for the Arts. She also has an MS in Urban Education from Mercy College in New York City, where she was a full-time elementary school teacher for four years before moving out to California.
Short Title
Kids Art Class: Comic Art (Ages 9–12)
Age Limitations
Art class is designed for children ages 9-12; children ages 9 and under will not be admitted.
Policies/Notes
Pre-registration is required for all classes.
This class will take place online via Zoom.
For additional art class information, please contact [email protected].
For ticketing support, contact @email. Please visit LACMA's FAQ page for our refund policy.
Primary image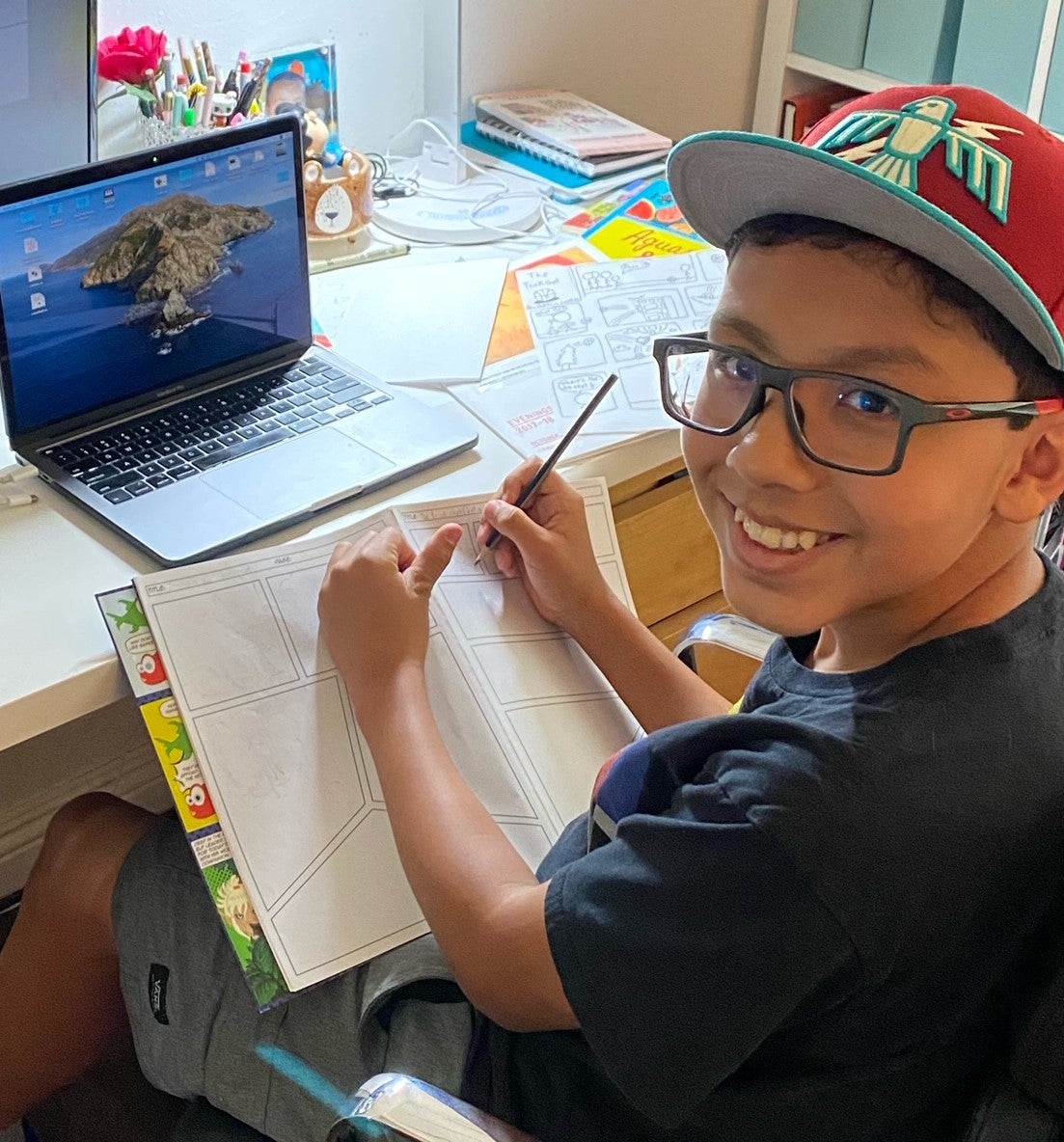 Date
Thu, 10/21/2021 – 16:00
– Thu, 10/21/2021 – 17:30
Mobile tile settings
Image tile format
Exhibition Format
On-sale time
Mon, 09/13/2021 – 12:37
Credit line – Left column
Image: Photo © Museum Associates/LACMA
Learn more about the complete catalogue of LACMA programs for all ages—many free. Discover film screenings, art talks and classes, music, creative fun for kids, wellness activities, and more.
Module
Enable "Add to Calendar" button
On
Source: lacma.org