Kids Art Class: Winter Art Camp—Comic Art (Ages 9–12)
pesquivel
Wed, 09/15/2021 – 12:12
Comic books, graphic novels, and the museum's collection will spark inspiration and discussion as you learn the art of visual storytelling. Discover what makes a compelling character, plot, setting, scale, and composition as you go through the process of storyboarding, pencilling, and inking handmade comics. We know you've got a great story to tell! With teaching artist Jenny Ziomek.
4 days: Monday–Thursday, December 20–23 
Join on your computer or tablet wherever you have internet. A Zoom link will be sent prior to camp start. Materials are included in tuition.
Jenny Ziomek is an artist and illustrator. She earned her MFA from Claremont Graduate University and completed a Teaching Artist Fellowship from the Armory Center for the Arts. Jenny also has an MS in Urban Education from Mercy College in New York City, where she was a full-time elementary school teacher for four years. Her books, drawings, and paintings have been exhibited across North America. Jenny is currently illustrating her first children's book with Rosen Publishing. She is a teaching artist at LACMA.
Short Title
Kids Art Class: Winter Art Camp—Comic Art (Ages 9–12)
Age Limitations
Art Camp is designed for children ages 9–12; children ages 8 and under will not be admitted.
Policies/Notes
Pre-registration is required for all classes.
This camp will take place online via Zoom.
Tuition includes materials. Additional fee for shipping.
For additional art class information, please contact @email.
For ticketing support, contact @email. Please visit LACMA's FAQ page for our refund policy.
Primary image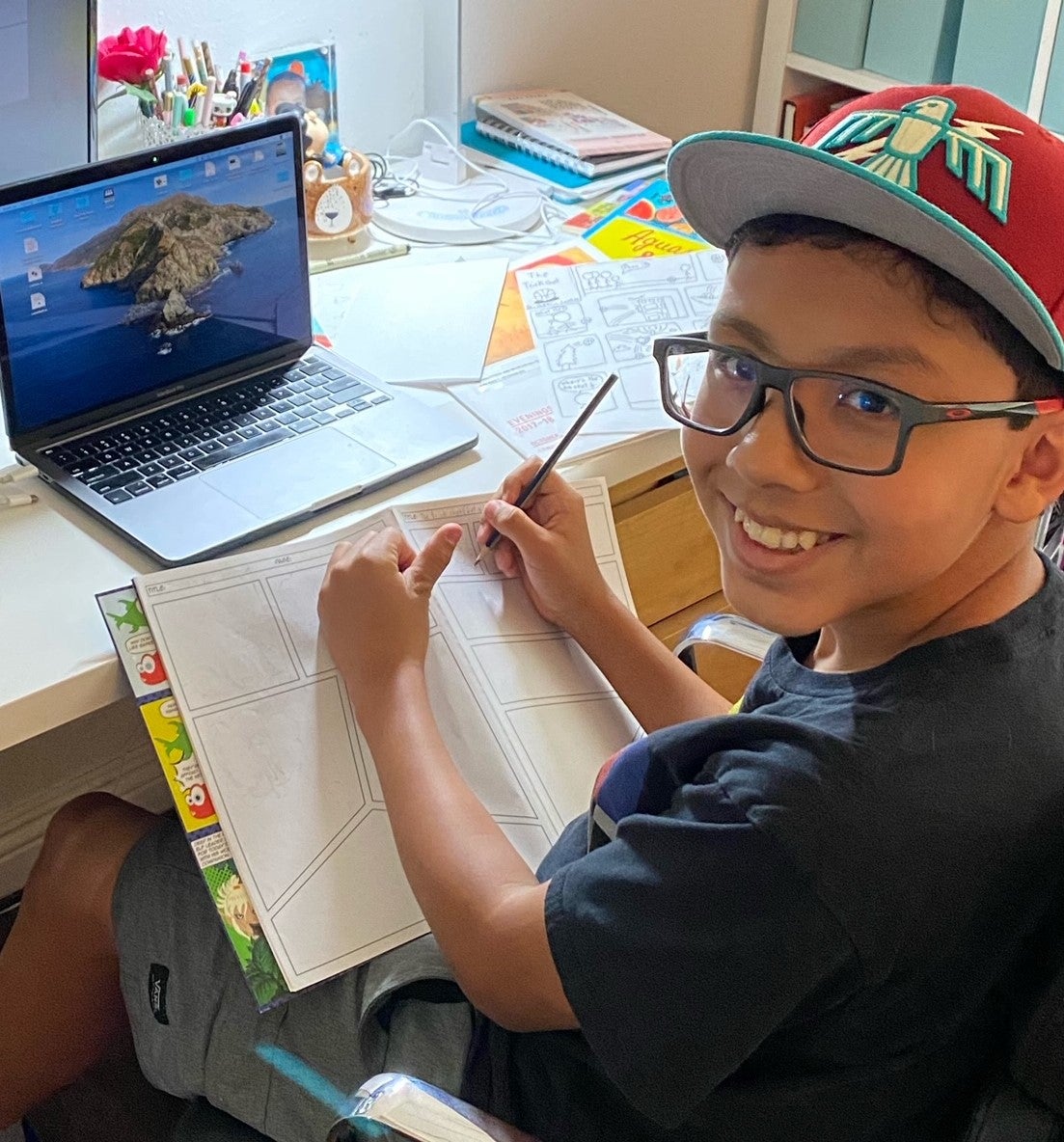 Date
Mon, 12/20/2021 – 13:00
– Mon, 12/20/2021 – 15:00
Mobile tile settings
Image tile format
Exhibition Format
On-sale time
Wed, 09/15/2021 – 12:12
Credit line – Left column
Image: Photo © Museum Associates/LACMA
Ticket price
NexGenLA Members $150; General public $160 (per child)
Module
Enable "Add to Calendar" button
On
Source: lacma.org