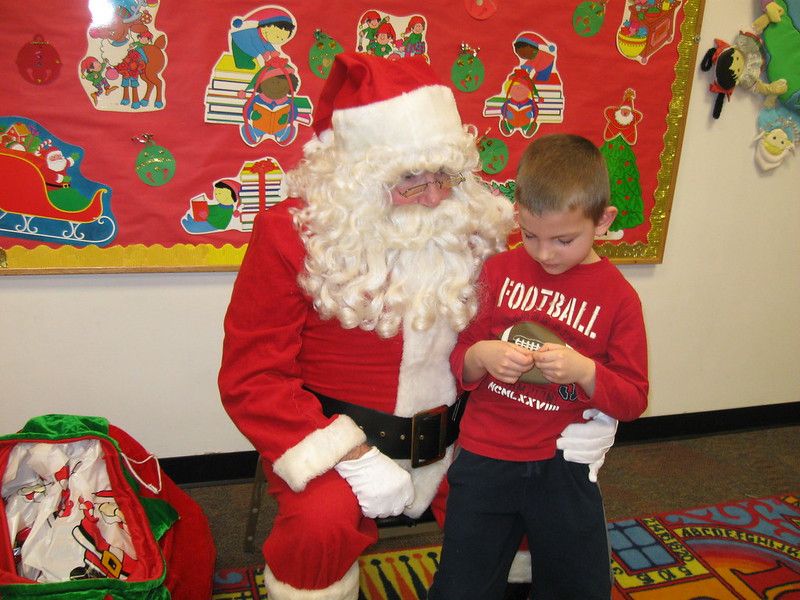 Did your child express skepticism of the existence of Santa at an early age? She or he could be on track to get a doctorate degree. The Telegraph reports that research conducted by the University of Exeter in the UK shows that educational attainment correlates with doubts about Santa or, as they call him in the UK, Father Christmas:
The data revealed that children who leave secondary school with no qualifications are more likely to have believed in Father Christmas for longer.
By contrast, those who do not pass any exams are more likely to have continued believing when they were eight years and eight months – eight months longer than average.
Meanwhile, children who went on to get a doctorate were likely to have stopped believing earlier, on average at around seven years and seven months old.
Photo: Franklin Park Library
Source: neatorama