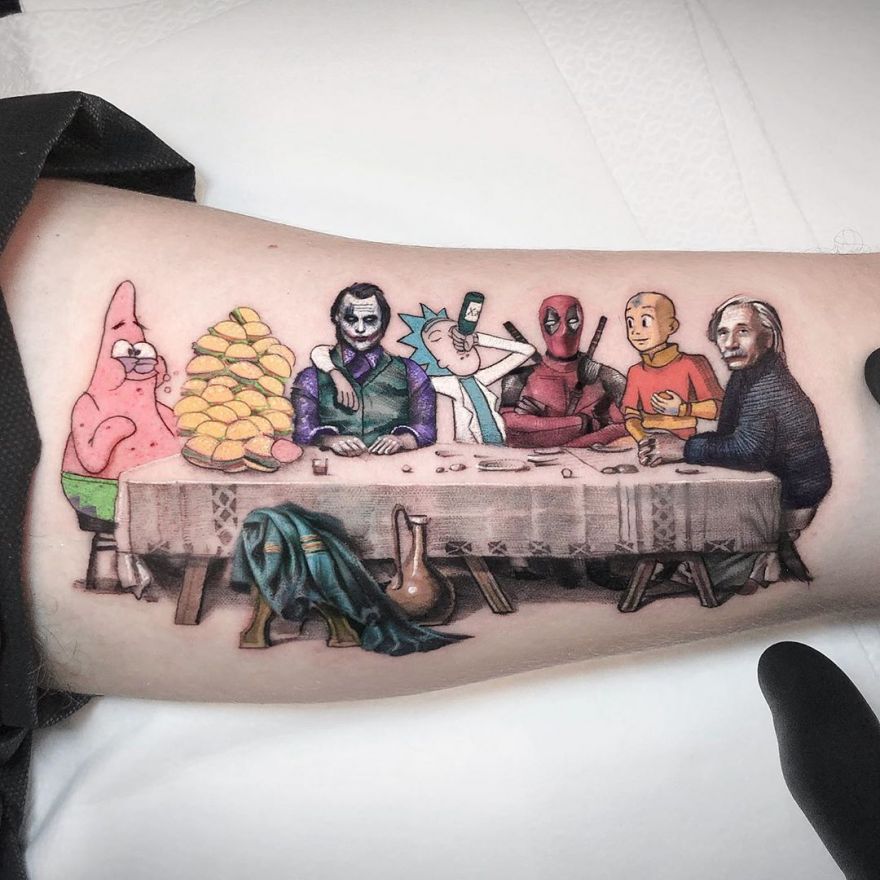 Kozo, a tattoo artist at the Bang Bang studio in New York City, makes ink with such precision that you'd swear that you're looking at a photograph or a digital rendering. He often uses figures from pop culture, such as this condensed image of the Last Supper.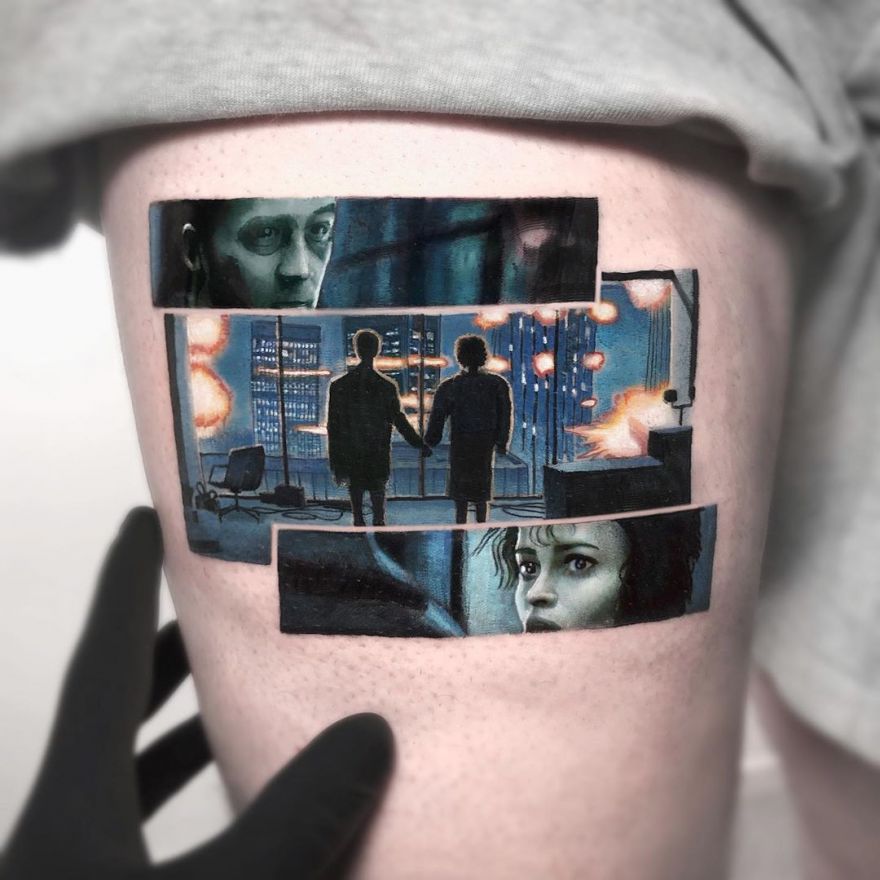 Kozo makes highly effective use of panels that turn movie scenes into comic books.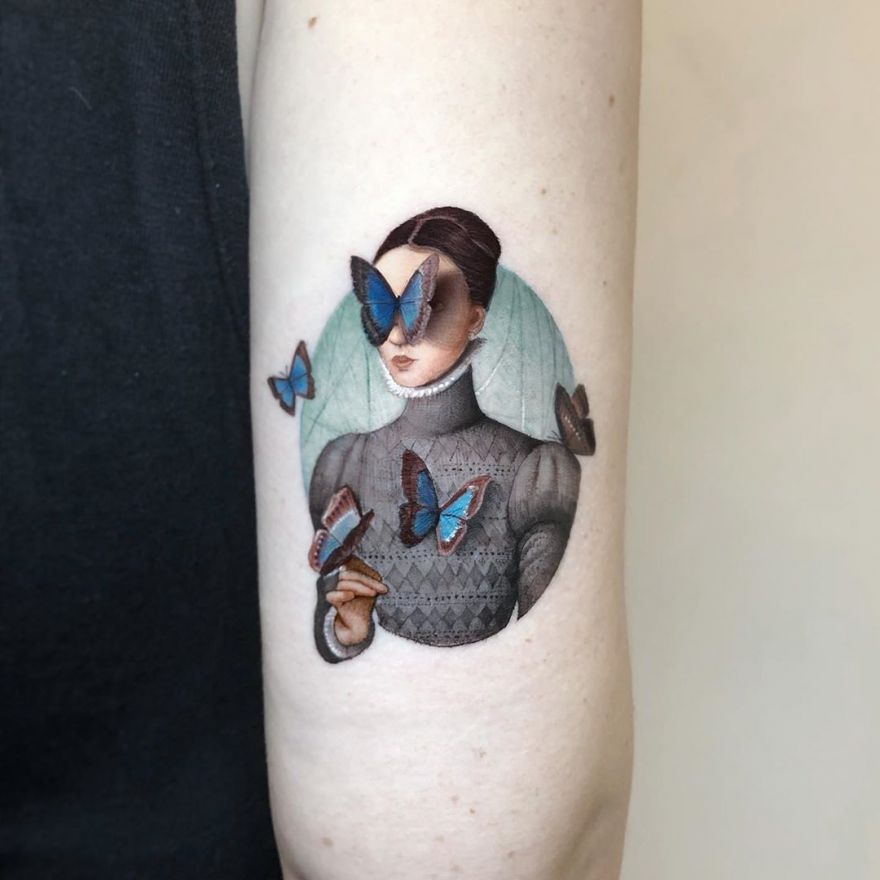 He's strongly inspired by surreal works of art, such as this image by Christian Schloe. This tattoo almost looks three dimensional.
Van Gogh captures Kozo's attention. I'm especially impressed by this split panel rendering of two of the Dutch artist's most famous works.
-via My Modern Met
Source: neatorama