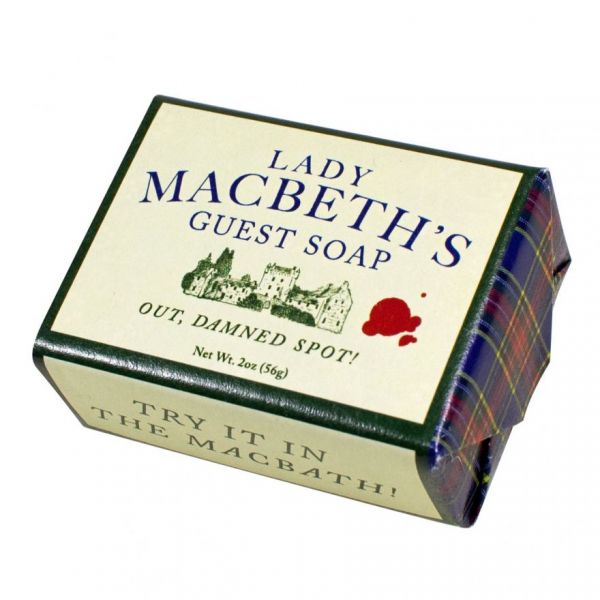 Lady Macbeth's Guest Soap Mini Soap
Your home is your castle. Treat your guests like royalty and show that you are full of the milk of human kindness with the Lady Macbeth's Guest Soap Mini Soap from the NeatoShop.
This wickedly fun soap is bound to be your new guilty pleasure. It would be a true crime to let your guests wash their hands with anything else.  Don't let the thought of inferior soaps keep you up at night. Stock your bathroom with Lady Macbeth's Guest Soap Mini Soap for a clean and spotless state of mind.     
Be sure to check out the NeatoShop for more great Bath & Body items. New products arriving all the time. 
Don't forget to stop by the store to check out our large selection of customizable apparel. We specialize in Curvy and Big and Tall sizes. We carry baby 6 months all the way to 10 XL shirts. We know that fun, fabulous, and Shakespeare loving people come in every size. 
Source: neatorama