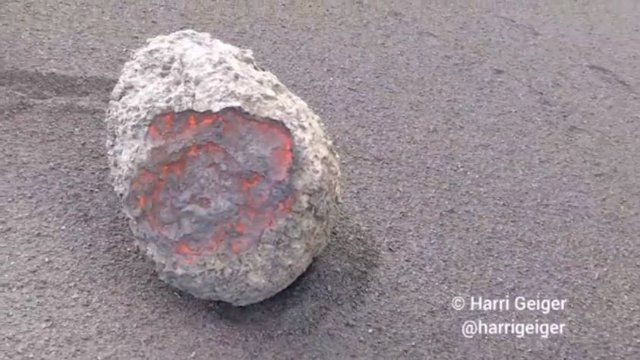 🌋 The Cumbre Vieja volcano on the Canary Island of La Palma has been erupting for two months, and as if lava and rain of ash aren't scary enough, it's also been chucking lava bombs the size of boulders. Watch as this red-hot lava bomb roll down the side of the volcano.
🦃 Bake a Turkey-shaped sourdough bread for your vegetarian friends this Thanksgiving.
🐶 This dog is richer than you: A German shepherd named Gunther VI eats meals prepared by his private chef, travels by private jet, and sleeps in Madonna's former master bedroom. Now, he is selling his $38 million waterfront mansion in Miami.
👮 Bad idea: impersonating someone you're not. Worse idea: impersonating a cop. Worst idea: impersonating a cop, then pulling over a van full of police officers.
🕷️ A reptile park in Australia received a mystery donation in form of a tupperware container with no notes. Inside they found a funnel-web spider so huge, which they aptly nicknamed MEGASPIDER. Warning: well, this post has images and videos of said creepy-crawly.
👁️ Don't ever get into a staring contest with Angelina Jolie.
🎅 Ugly Christmas Sweater-style tees are perfect for this holiday season.
More neat posts over at Pictojam, Homes & Hues, Laughosaurus, Supa Fluffy, and Pop Culturista. Check out the NeatoShop for neat tees for Christmas!
(Image: @harrigeiger/Twitter)
Source: neatorama