The London Design Festival saw the launch of MINI LIVING's Urban Cabin concept – the British car brand's first foray into architecture. Described by the brand as a "a communal modular-structure," the Landmark project on the Southbank was designed in collaboration with London-based architect Sam Jacob. "As increasing city urbanization makes private space more and more of a luxury, the demand for multi-purpose communal spaces, co-housing and sharing communities rises – paving the way for brands like MINI LIVING to provide innovative solutions," said a statement from the brand.
The collaboration is based on the idea of London as a city of contrasts between past and present. "I've always been interested in combinations, juxtapositions and fusions; in how projects can draw on different references and forge alternative possibilities," says Jacob. "Often this means bringing apparent opposites together to create unexpected alliances and design languages. The aim is to open up the possibilities of design while also making reference to the world around us." The copper-mesh cladding reflected the contrasting architecture that surrounded the site in front of London's Barge House.
MINI LIVING is part of the brand's exploration beyond the world of automotive and takes the form of a long-term research project into the future of urban habitats, exploring how innovative design and the creative use of space can respond to the increasingly complex needs of city-dwellers. As well as a central relaxing space, each designer MINI collaborates with is asked to design a kitchen and one other module that represents their city.
Sam Jacob Studio chose to design a shared kitchen with an extending table, inspired by the contribution to contemporary food culture that street markets have made in the capital.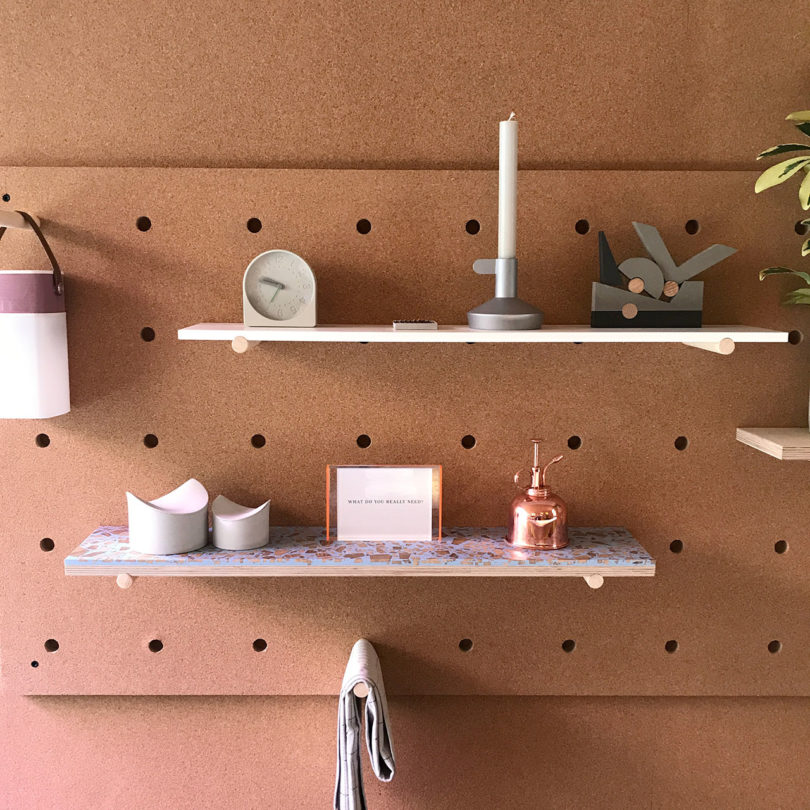 He also conceived a micro-library stocked with books about London. In a bid to resurrect the library as a space to learn, borrow and meet people, against a backdrop of the proportion of adults visiting public libraries in England falling by almost a third over the last decade. Visitors are encouraged to bring in their own books and swap them for them tomes in the library. This pod's layering of different materials was inspired by the layers of history that exist metaphorically in London and literally in the bed of the River Thames that runs through its heart.
MINI LIVING is seeking to address the shortage of attractive, affordable housing in cities by proposing concepts for a shared-living model. "In an increasingly generic urbanized world, we can use design to turn spaces into useful and significant places for the city; places that offer specific local characteristics and functions to create a unique identity on various experiential layers," says Oke Hauser, creative lead of MINI LIVING.
London Design Festival director Ben Evans adds: "Everyone lives and works somewhere, but most of us rarely think about the spaces and places we inhabit. This landmark project, like all London Design Festival projects, challenges us to pause and consider how design frames and defines our living world." Further Urban Cabins will be popping up in major cities in the coming months, from New York to Shanghai, all with the aim for developing a habitable environment by 2018. Watch this space.

Source: design-milk