Since 1995, the Five Nations Arts gallery, situated in an old train station in Mandan, ND, has housed a wide variety of traditional and contemporary Native American art and artifacts, as well as workshops, workspace, and resources for artists. The city is named for the Mandan tribe now the Mandan/Hidatsa/Arikara Nation. Five Nations Arts represents the five tribes located within North Dakota, including the Lakota/Dakota Nation and the Ojibwe/Anashiinabe Nation.
"We all remain quite traditional," says store manager Holly Doll. "During the colder months of the year, most tribes take this time to make their dancing regalia using beadwork and/or quillwork, and tell traditional stories. During the warmer months, it's known as pow wow season because there's a pow wow every weekend."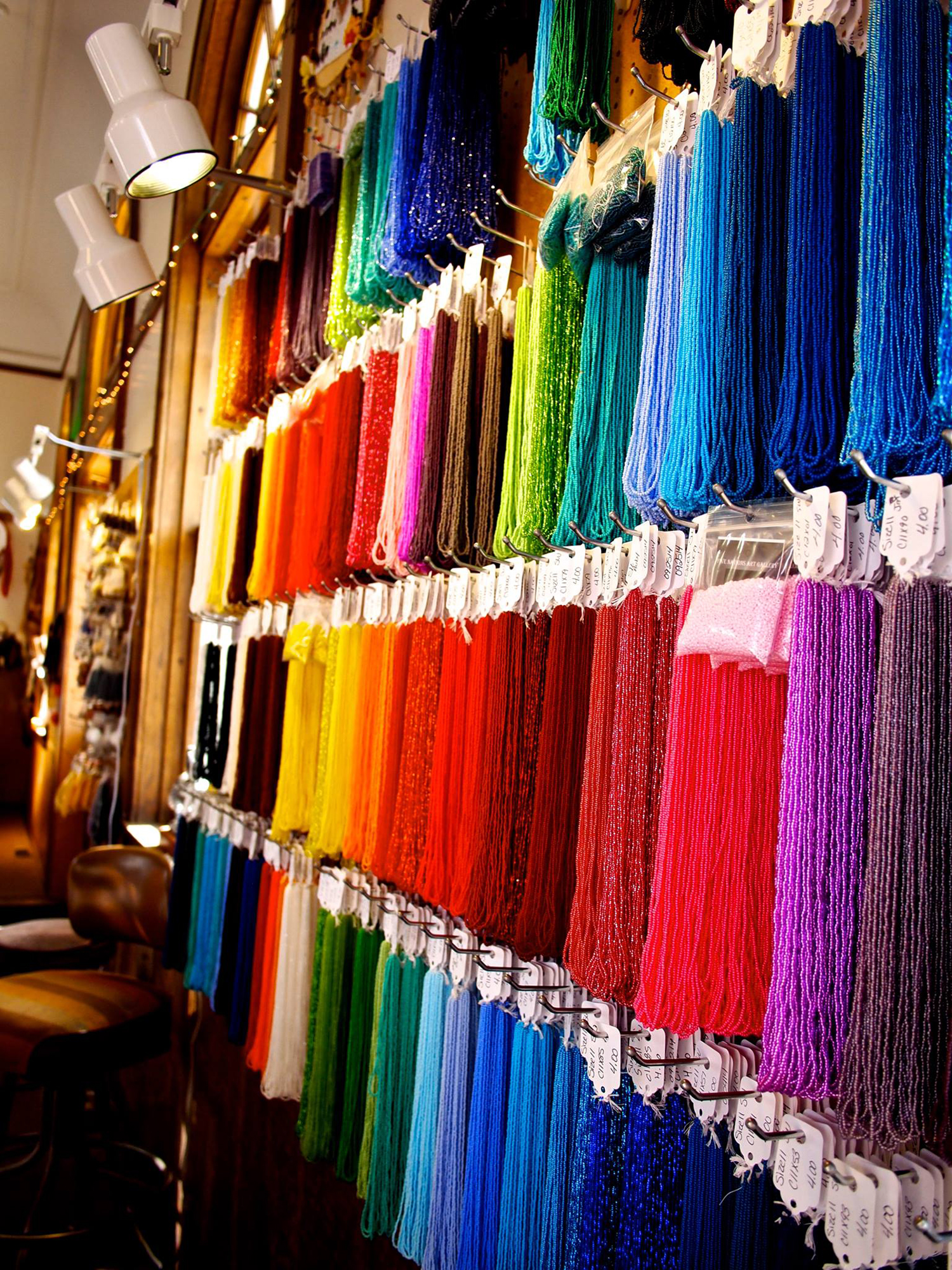 Five Nations has the largest regional selection of seed beads—the ubiquitous small, bright beads—and offers seasonal classes in beadwork, quillwork, and painting. They're also experimenting with a community table, open to anyone who needs a workspace. Classes and community table space are open to all who wish to learn traditional techniques and get more familiar with Native culture and history.
The shop itself, however, adheres to the Indian Arts and Crafts Act of 1990: all its artists are enrolled members of federally recognized tribes. It's an important distinction, and a way for Native American artists to keep traditions alive and vibrant, with plenty of room for creative expression.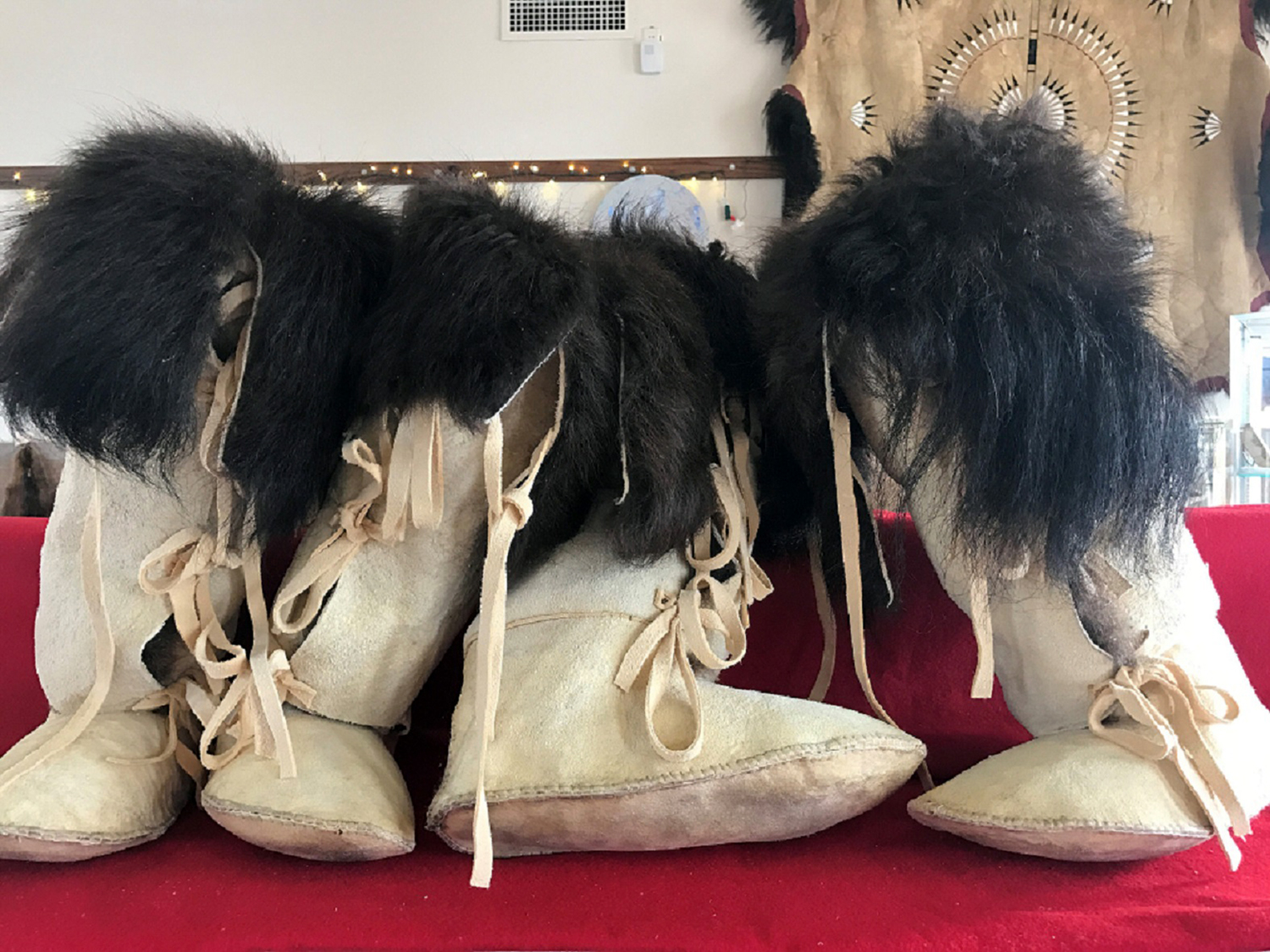 "These [moccasins] closely resemble what the Indigenous peoples around here would wear during the winter months," Doll says. "They're hand sewn with the buffalo fur tucked inside to keep your legs and feet warm and then waterproofed by spreading bear grease along the seams and soles."
"The buffalo robe is done on a winter bull hide," says Doll. "It's a traditional black warbonnet design. It tells the Lakota story of how sundogs came to be. During the Plains winters, the sun—represented in the very middle of the robe—gets so cold that it has to light campfires (black circles) to keeps itself warm."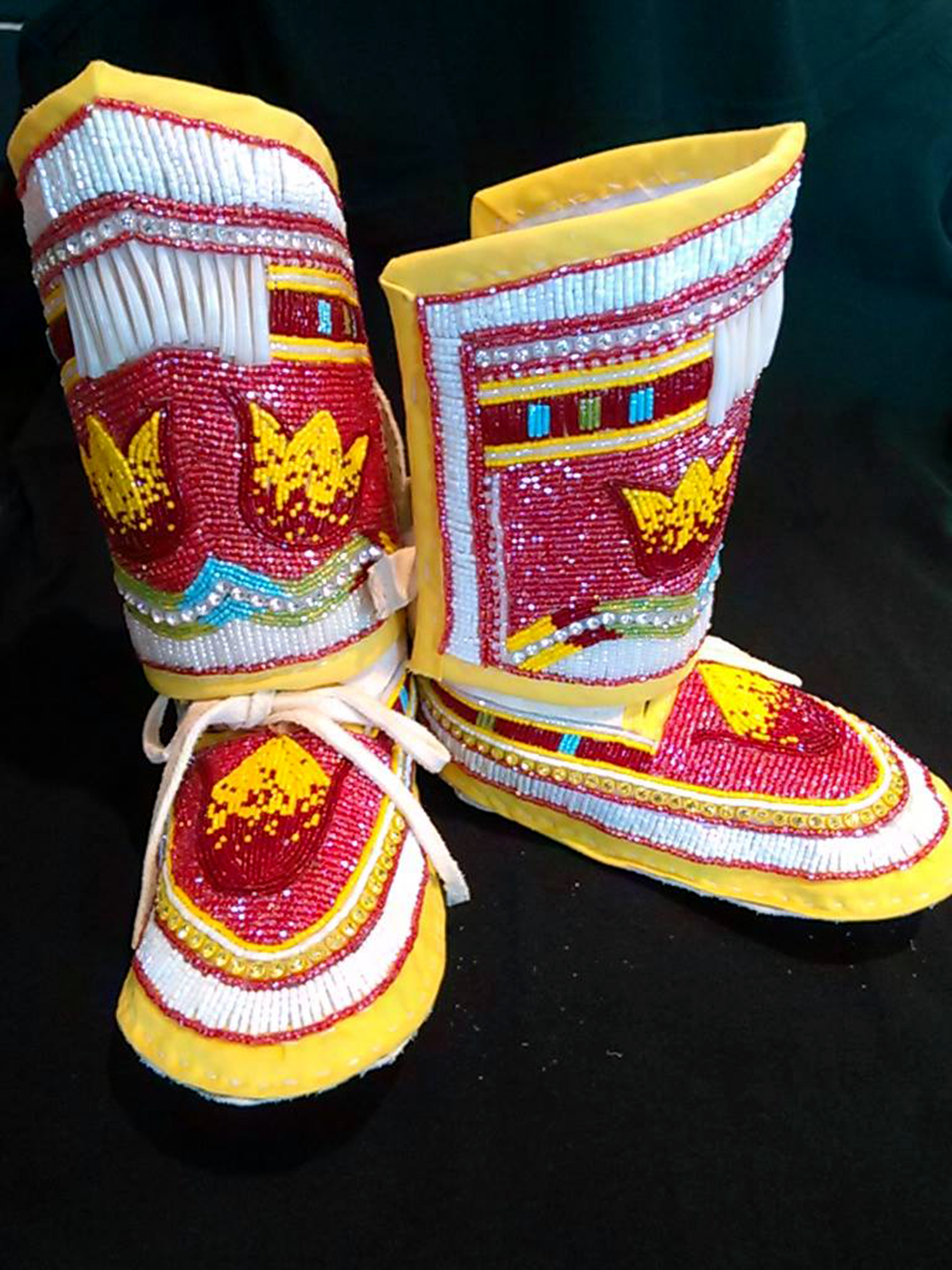 Recently, there's been a little more activity than usual in this area—specifically, a bit further south at the Standing Rock Reservation. Due to the evacuation and flood risk, Doll says it's not a particularly good time to visit. Come springtime, though, that could change. If you find yourself in the area, take a side trip to Five Nations Arts. "Please keep supporting Indigenous Peoples' art and way of life," Doll pleads. "Mni Wiconi!"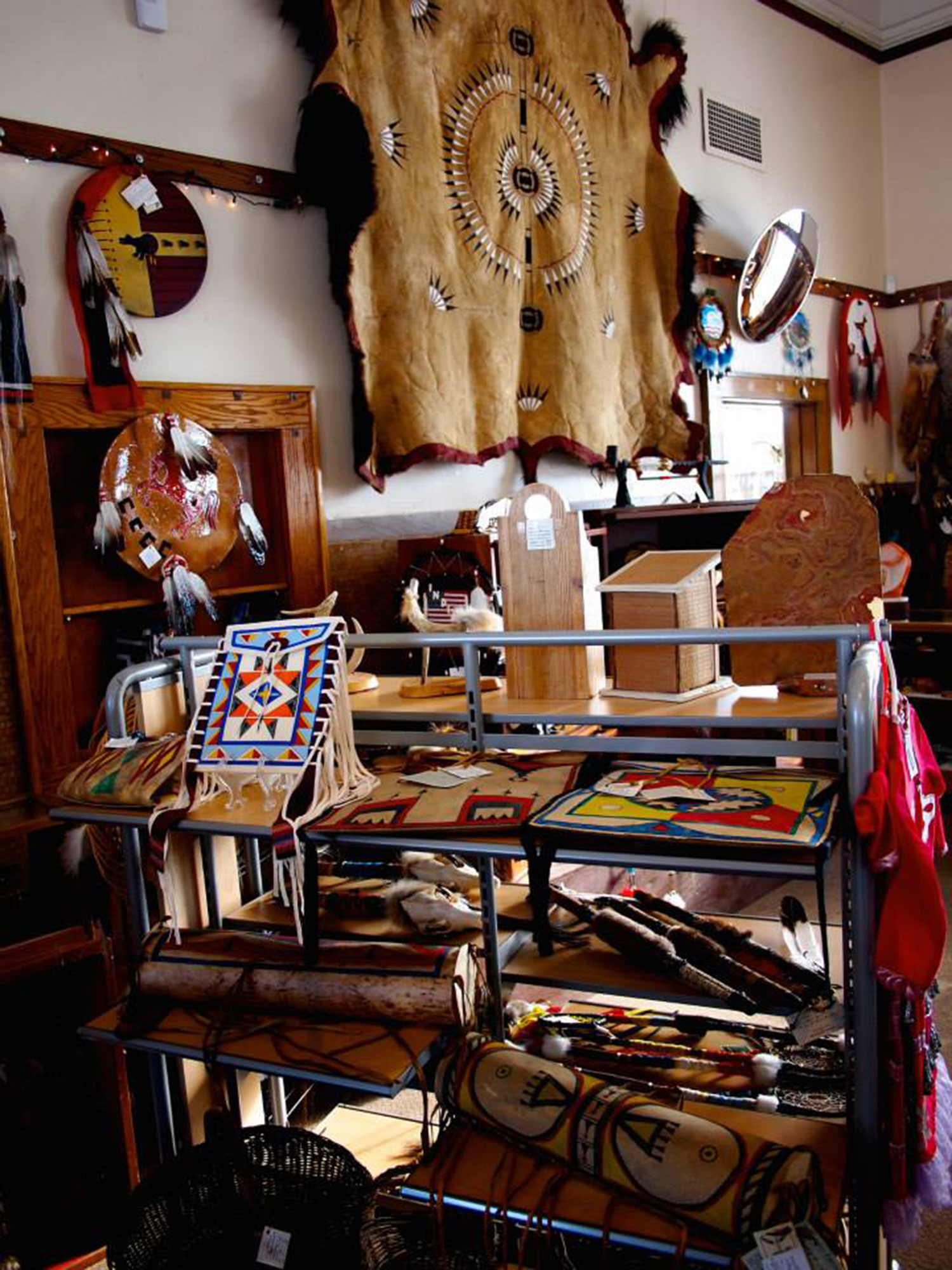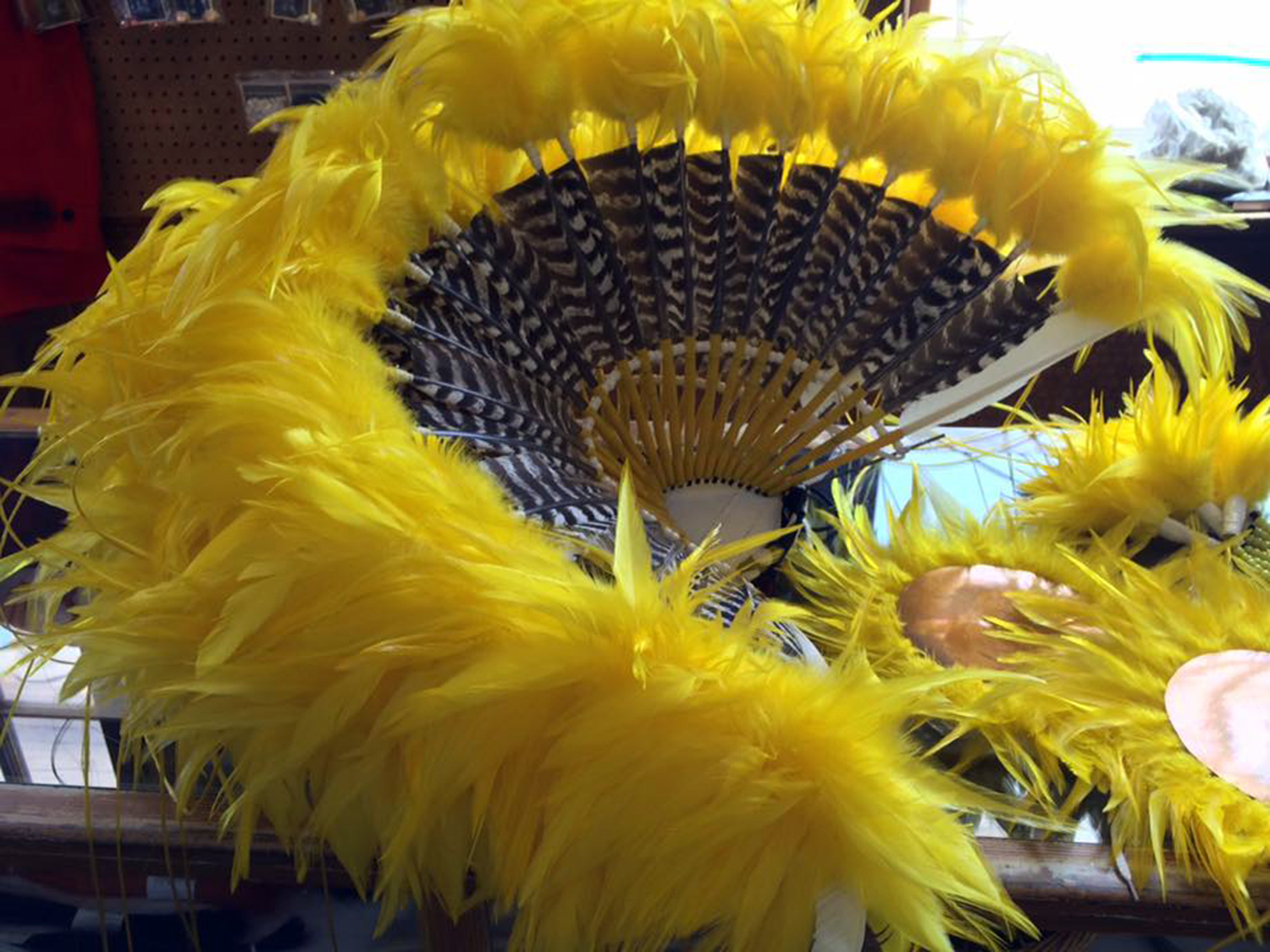 To learn more about Five Nations Arts, click here. 

All year, we're highlighting 50 States of Art projects around the United States. This month, we're covering Illinois, Indiana, South Carolina, North Dakota, and Hawaii. To learn more, click here.
Related:
How the Nation's Artists Are Standing with Standing Rock
Native American Spiral Baskets Inspire an Architectural Art Installation
For This Photojournalist, People Are More Important Than Pictures
Source: vice.com