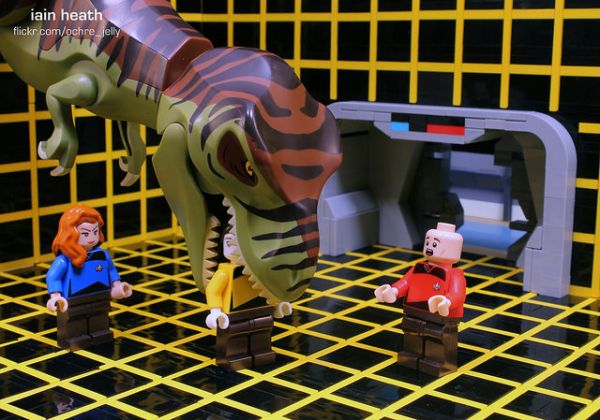 Star Trek: The Next Generation turns 30 this September. One of the most memorable locations on the Enterprise in that show was the holodeck, where any fantasy could be conjured up through 23rd-century virtual reality. That enabled quite a few plots that would be too improbable without it. LEGO artist Iain Heath (Ochre Jelly) built a diorama of the holodeck to celebrate the show's anniversary, and to illustrate what could possibly go wrong. He calls it Safety Protocols Disabled.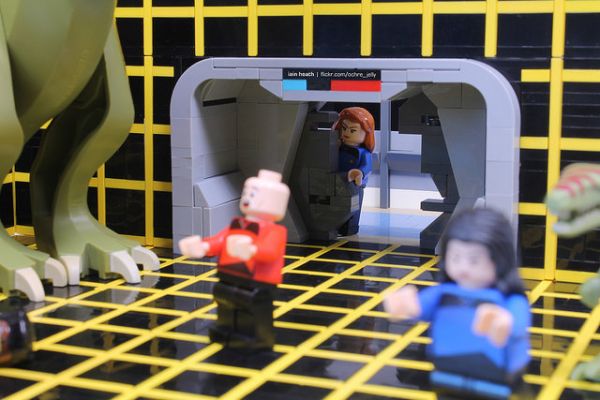 The grid pattern is not drawn or painted, it's actually a complex repeating pattern of LEGO bricks!

The minifigs are custom made ones that I found on sale at a LEGO convention.

The dinosaurs are taken from official LEGO dinosaur sets.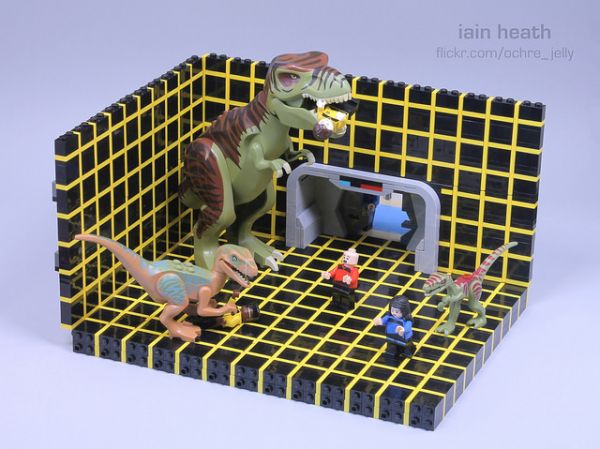 See the series of photographs of this project in Heath's Flickr album. -Thanks, Iain!
See more of Ochre Jelly's LEGO creations.

Source: neatorama