Although the zoetrope, an animation technique using a stroboscopic effect to give the illusion of movement, pre-dates cinema, something about them continues to capture our imaginations.
Animation powerhouses Studio Ghibli and Pixar have both created 3D zoetropes showcasing their characters. There have also been modern zoetropes made from pie, cake, the Fibonacci sequence, and now Lego Stormtroopers. The latter comes from Lego enthusiast and builder Paul Kmiec, a.k.a. Sariel. Kmiec, who lives in Poland, is a graphic designer by day and Lego Technic builder by hobby. He currently has around 200,000 parts in his collection that he builds from.
Past custom creations have included a Lego Technic dancing Baby Groot, an all-wheel drive version of the Armored Personal Carrier from Aliens complete with moving gun turrets, and a Tron light cycle complete with custom lighting. In the spirit of sharing, Kmiec often posts instructions for his builds.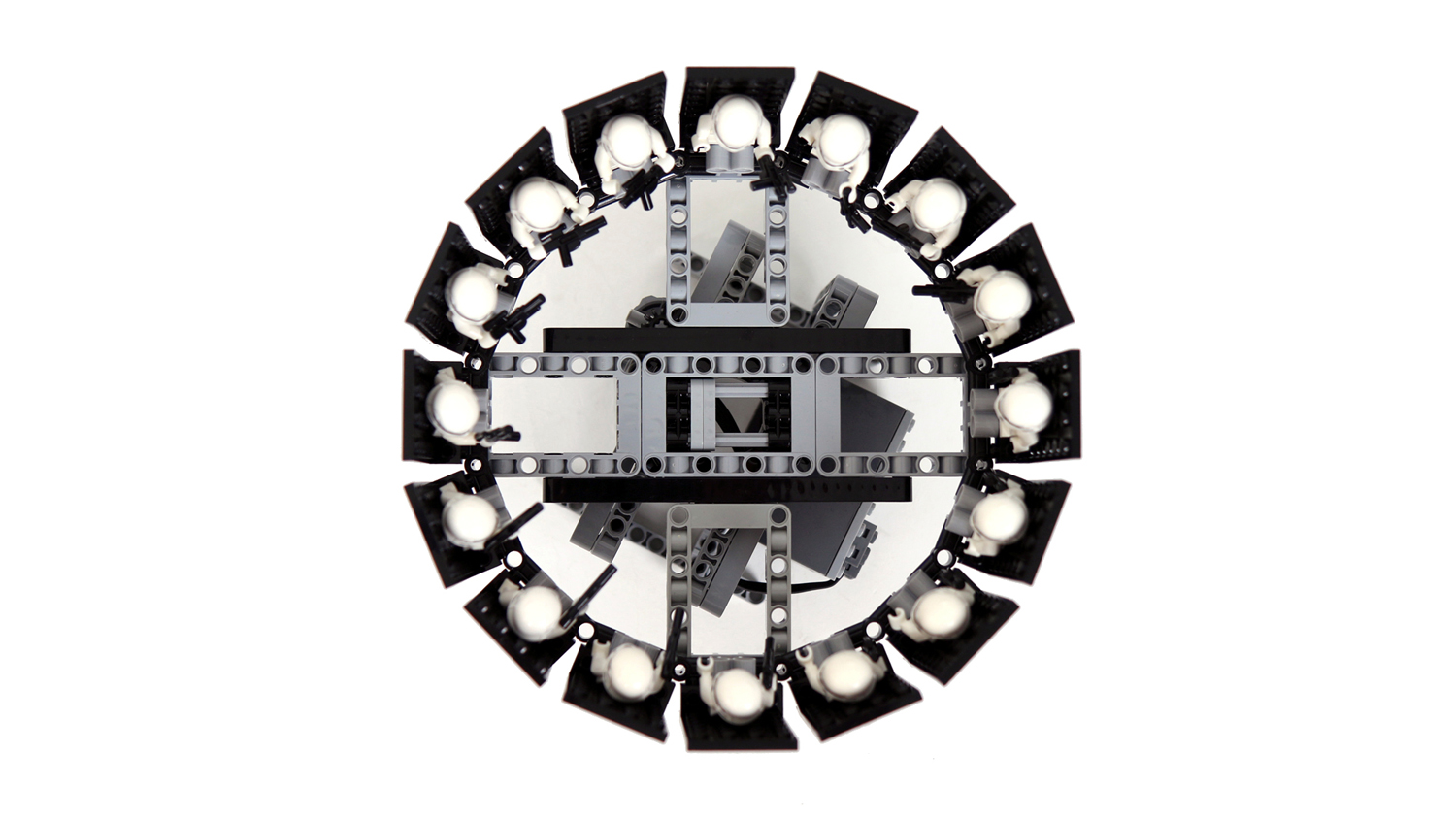 To create his Lego zoetrope, Kmiec used 16 First Order Stormtrooper minifigures, based on the characters from The Force Awakens, which rotate using a Lego Power Functions M-motor that drives a rotating Technic turntable. The slits in the zoetrope were created simply by using Lego pieces positioned next to each other to create 16 frames. Then, each Stormtrooper is positioned differently to create the effect of walking or lifting a gun.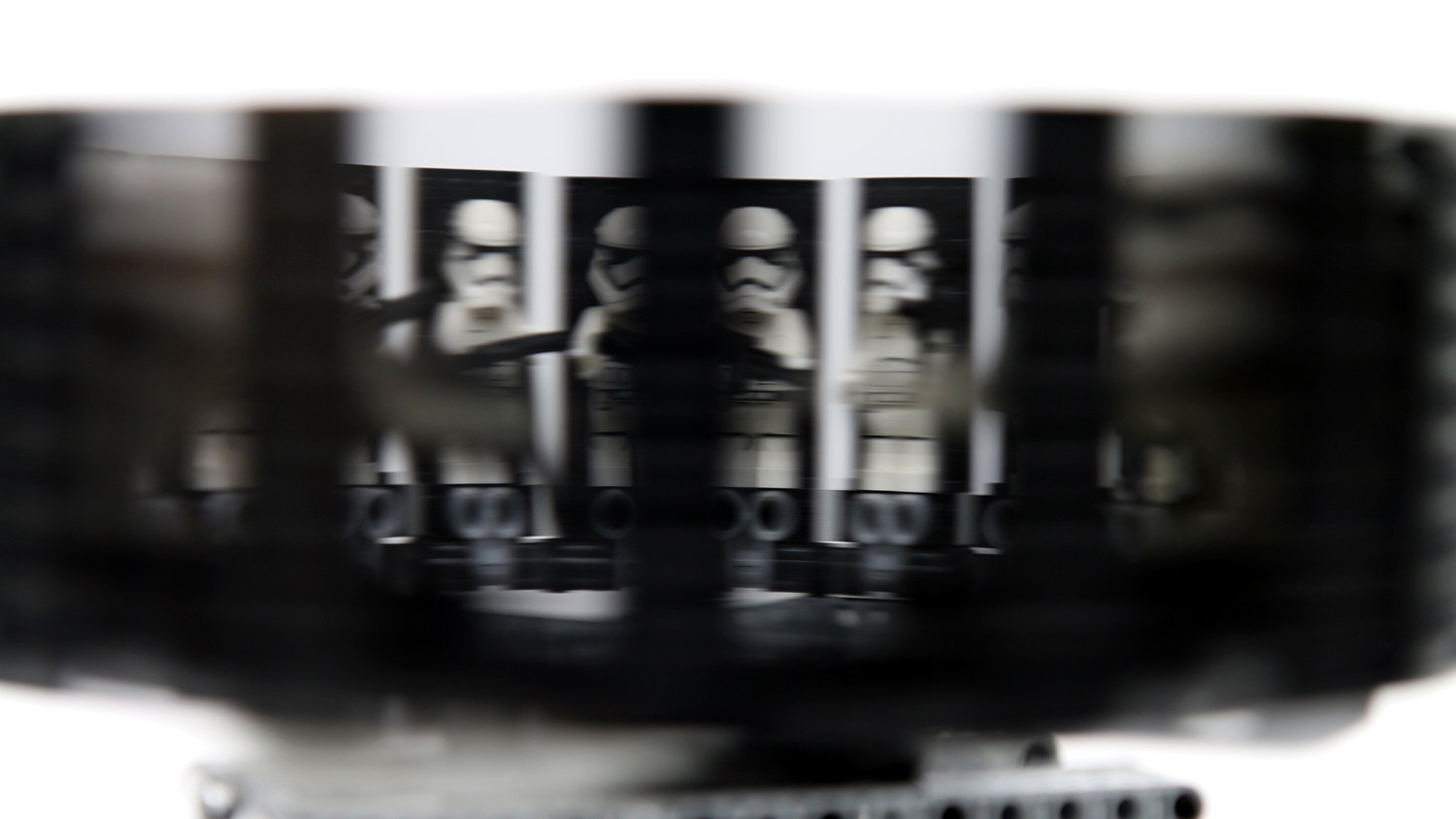 Kmiec notes that his zoetrope was a relatively simple build that took a leisurely-paced day to create. Often, his builds can take three to six weeks. "It was more challenging to film than most of what I build, though," Kmiec tells Creators. "The thing I enjoy most about working with Lego Technic is that with some effort and trial and error, you can make almost any idea work in real life. I've seen zoetropes in a museum, and I was curious how they would work in a Lego version, so I just went and checked." Check out the results below.
You can see more of Kmiec's creations on his website.
Related:
This Pumpkin Zoetrope Is the Jack o' Lantern King
Hypnotize Your Eyes with Wooden Zoetrope Sculptures
This Tape Makes Everything LEGOs
Source: vice.com