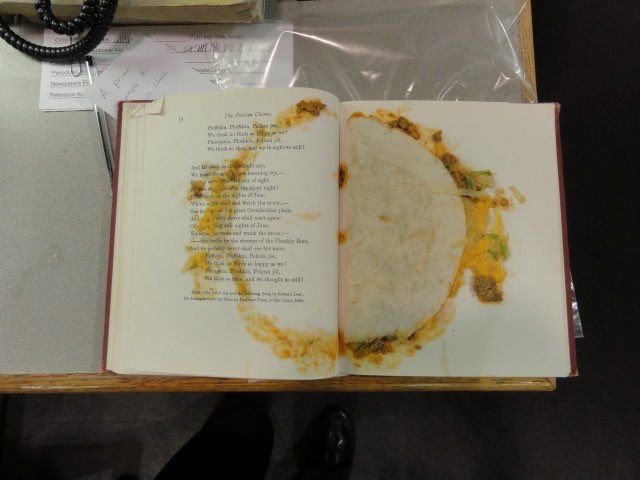 I hope this is something librarians don't see every day. Librarian Amanda Mae recently posted a picture of a book that had a whole, folded soft taco inside the book. She noted that it was an "actual photo of an actual book found in the book drop at my library in Indiana a few years back."
According to to the Twitter Thread and Food & Wine website, Twitter user, @AnSotello11, even claimed to have hunted down the book, saying she believed it was Nonsense Songs and Stories by Edward Lear. Assuming that's true, it adds an extra wrinkle to the whole thing: As you may know, Edward Lear was a famous writer, probably best known for his absurdist limericks, who often derived humor through nonsense. Though I don't believe he ever wrote a limerick about a taco bookmark, it wouldn't be entirely out of place in his canon.
I wonder how large of a fine was incurred for this mess.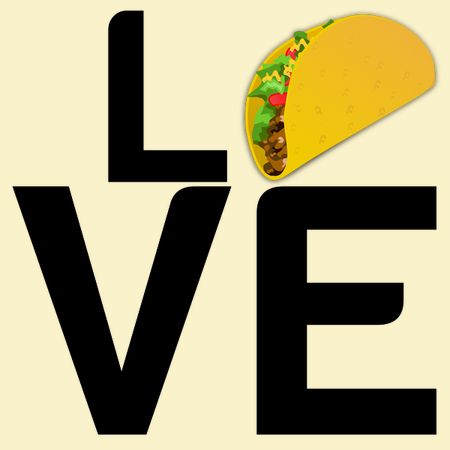 Shop for TACOS LOVE by Perfect Designers and other taco themed t-shirts at the NeatoShop.
Source: neatorama