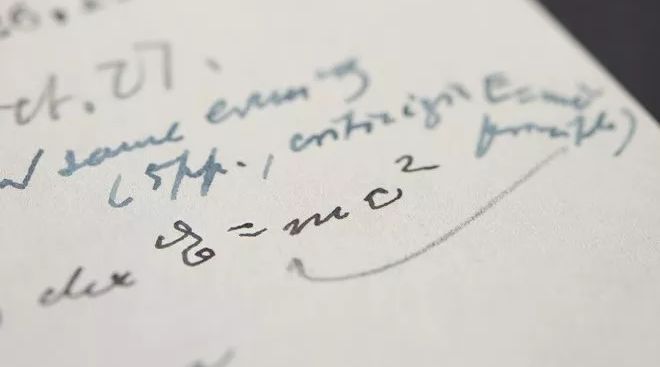 A handwritten letter by Albert Einstein was sold for a whopping $1.2 million at an auction. The letter, which was sent to a rival physicist, included Einstein's famous E=mc2 equation. Adding to the letter's value is the fact that it is one of the four known written records that has the equation in the physicist's own handwriting. No wonder it sold for such a huge amount of money! Live Science has more details:
The one-page letter, written in German on paper with Einstein's blind-stamped personal Princeton letterhead, was sent to Polish American physicist Ludwik Silberstein, a well-known critic of some of Einstein's theories at the time. The document is signed "A. Einstein" and is dated Oct. 26, 1946.
The letter remained in Silberstein's archives and was recently auctioned off by his family. The document was expected to sell for $400,000, but ended up going for three times that after a late bidding war between two parties on May 18,according to RR Auction, the Boston-based company that sold the letter.
"E = mc2 is the most famous equation in the world," Bobby Livingston, executive vice president at RR Auction, said in a statement. For that reason, it is "an important letter from a physics point of view."
Image via RR Auction
Source: neatorama