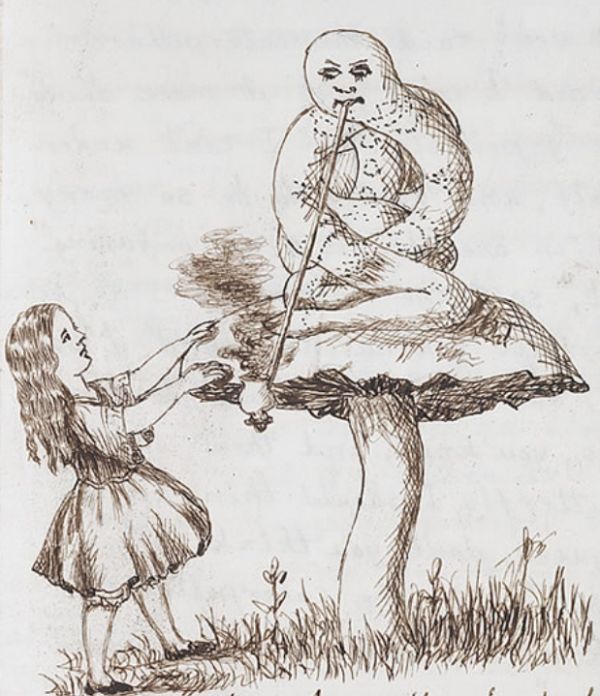 When Lewis Carroll first wrote Alice's Adventure in Wonderland in 1864, it was a personal book in his own handwriting with illustrations he drew himself. He knew a children's book needed pictures, as he says himself on the first page.
Alice was beginning to get very tired of sitting by her sister on the bank, and of having nothing to do: once or twice she had peeped into the book her sister was reading, but it had no pictures or conversations in it, and where is the use of a book, thought Alice, without pictures or conversations?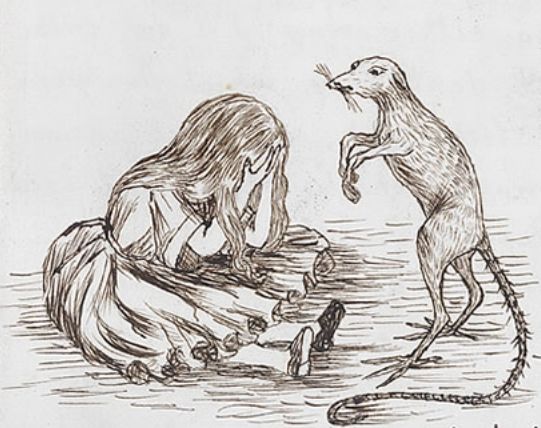 You can see those illustrations in scans of the original manuscript at Flackbak. The pages with no illustrations aren't there, but you should know the story well enough to fill in the blanks if you want to read it in Carroll's handwriting. -Thanks, Walter Mosely!
Source: neatorama