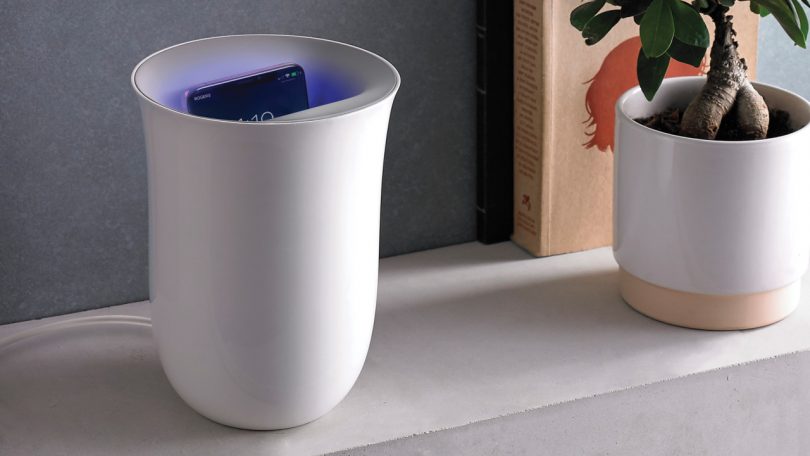 You're probably already washing your hands more often than before. But even with ideal hygiene practices, carrying around a smartphone every day circumvents those efforts by reintroducing microorganisms every time you reach out to swipe and tap. The Lexon Oblio might be the wireless charger for these times.
Designed by Manuela Simonelli and Andrea Quaglio for Lexon, the 10W wireless charging station operates just like any other Qi-certified charging system, except inside the Oblio's vase-like volume a UV-C antibacterial light is engineered to bathe smartphones with a spectrum of ultraviolet light and ionizer, tuned together to kill 99.9% of germs in 20 minutes.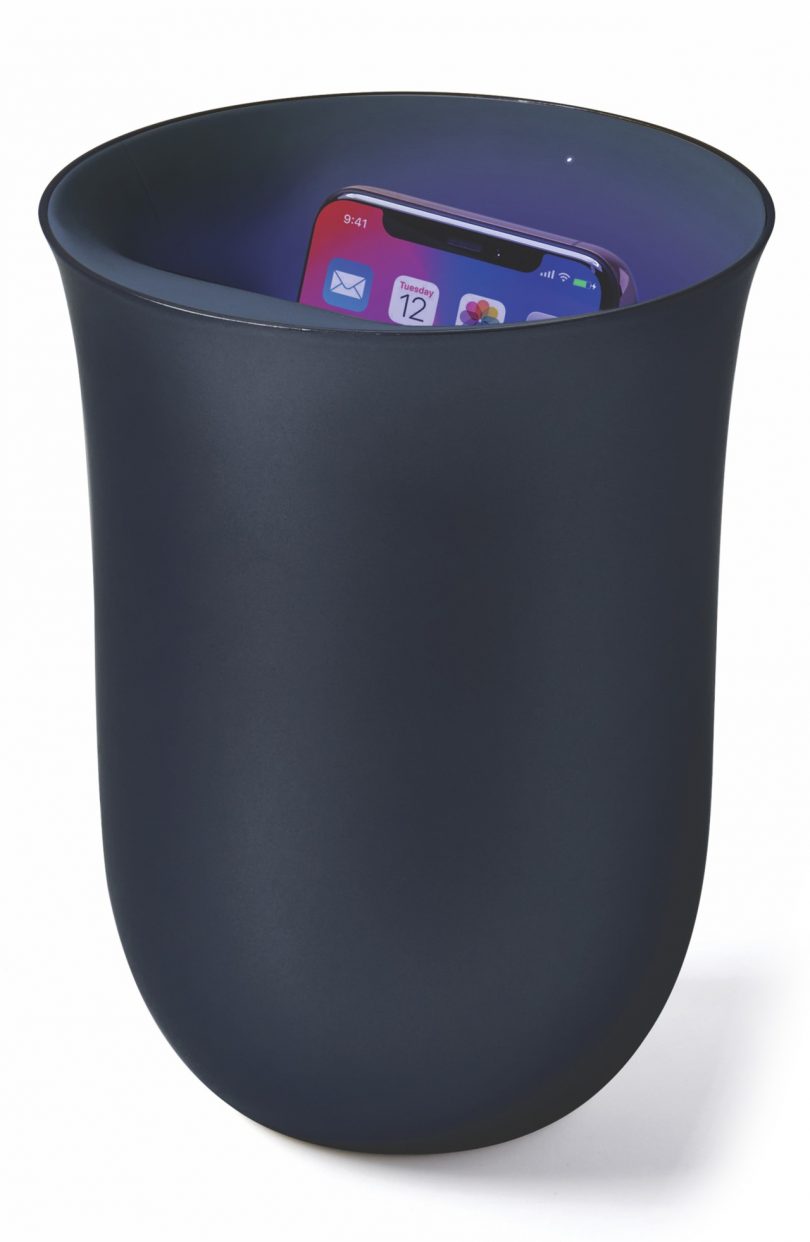 While UV light spectrum is represented by wavelengths labeled as UV-A, B, and C, it's only UV-C that is effective in interfering and destroying the nucleic acids of bacteria, viruses, and other microbes with sufficient surface exposure (note: this means areas insufficiently exposed to the light will not be disinfected.)
The Oblio takes approximately 3 hours to fully recharge most phones, which provides more than sufficient time for the auto-sanitizing cycle to complete its job. Foreign object detection also ensures only the correct device is charged and zapped clean (an LED illuminates when device is correctly placed and charging), which means while you can disinfect your device, please keep hands out.

Source: design-milk