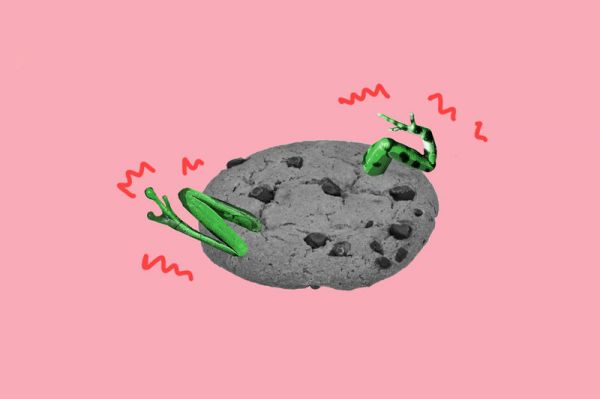 Mothers lie to their children for a variety of reasons. Sometimes a wild story is easier than explaining something truthfully, because the truth is either unpleasant, complicated, or something the child doesn't care about. Sometimes the lies are simply a way to get children to behave. Sometime moms pass along old wive's tales they've heard. And sometimes they are just messing with their kids because it's fun. Atlas Obscura solicited maternal lies from their readers to share with us for Mothers Day. Here's a sampling.
"If you lie to me, I will know because when I ask you to look into a bowl of water, I will be able to see your reflection." —Patricia Petersen, Vancouver, British Columbia

"If I touched the basement freezer, I would be sucked inside and no one would be able to hear me scream." —Niki Cotton, Virginia

"Going out with wet hair, wearing fashionable cropped clothing that didn't come right down to your bum and sitting down on cold concrete all cause a mysterious illness known as 'a chill on your kidneys.' When questioned on the symptoms when I was an adult, mum still said 'well you'll know all about it when you catch one.' It seems to also be caused by inadequate vegetable consumption and staying out late without your good coat." —Sarah, Manchester, United Kingdom

"To deter my brother and me from eating my mom's delicious homemade chocolate chip cookies she told us the extra crunch to them were frog legs. Really they were walnuts." —Jen, California

"For our first pet, my mom agreed to let my brother and I get a parakeet. Though I have no recollection of it, we picked out a green-and-yellow one. The next morning, my mom found the bird lying dead on the bottom of the cage, so she brought it back to the store to get another one. But there were no more green-and-yellow birds left—only blue ones. My mom begrudgingly exchanged our now-deceased choice for a light blue bird, and when she got home, she told her three- and five-year-olds that the parakeet had simply taken a bath. We must have accepted it right away, because I can't ever remember a time when our parakeet was yellow and green." —Madeline Bilis, Boston, Massachusetts

"Sometimes when our house settled it would make little creaking noises that seemed to come from under our home, only accessible by a hatch into the crawl space. When my brother and I asked her what was making the noises under the house she told us that's where our misbehaving siblings lived and if we didn't behave that's where he and I would end up." — Jen, California
Here's one that's not really a lie, just an oversimplification.
"My mom told me that sugary foods had little bugs on them, and the bugs liked to eat teeth, but if I brushed, then it would take them off." —Adam Drew, Calgary, Canada
Read 100 of the lies mothers told their children at Atlas Obscura.
(Image credit: Aïda Amer)
Source: neatorama