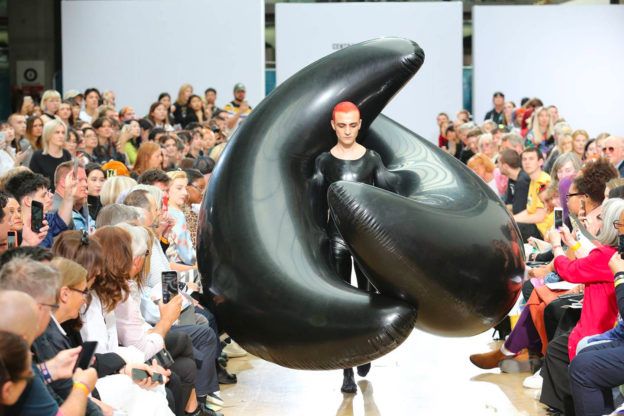 Fredrik Tjærandsen, a BFA at Central Saint Martins in London, has been taking the internet by storm.
These past few days, my Facebook timeline and Instagram feed has been invaded by videos of a fashion collection where the models enter the runway wearing huge balloons. Halfway through their walk, they deflate the balloon and it transforms to skirts and dresses!
Tjærandsen's inspiration for this collection was his childhood as well as his interest in sculpture, his first love during his BFA.
"I was inspired by my own early childhood memories. I wanted to recreate the fogginess and the 'mist' of the memories themselves. The inflated bubbles are about being able to wear an unclear memory. When the bubble emerges onto the catwalk, it's the dream. The deflation of the bubble visualizes the moment when we realize we have a consciousness," said Tjærandsen in his interview with Vogue.
Photo Credit: Niall McInerney
Source: neatorama