Togo, the iconic sofa designed by Michel Ducaroy for Ligne Roset, is celebrating its 50th anniversary! The occasion is being marked by the release of two limited-edition versions of the seating: Atom and La Toile du Peintre. One a minimalist's monotone-speckled dream, the other for lovers of color and pattern.
In the 1970s, new materials – foams, quilting, thermoformed plastics, and more – hit the market, opening up the possibilities for new seating concepts. Ligne Roset developed innovative production techniques to match, and with them came the first all-foam range of modular seating. The spirit of innovation was high, and designer Ducaroy was riding that wave when he thought up the Togo "seat-cushion."
First presented at the Salon des Arts Ménagers in Paris in 1973, viewers of Togo were doubtful, but the fair's organizers were not. The seating won Ducaroy the René-Gabriel prize, which recognized "innovative and democratic furniture" for pieces which offered the right price/value relationship.
Ducaroy often described Togo's form as "a tube of toothpaste folded back on itself like a stovepipe and closed at both ends." The design was a hit with the hippie generation then, and has turned up in the most stylish of hotels and celebrity homes since. The sofa's soft wrinkles continue to attract attention to this day, becoming Ligne Roset's star product and bestseller.
The first limited-edition upholstery celebrating Togo's momentous milestone is Atom. Brought to life by Belgian fashion designer Raf Simons for Kvadrat, it's an experimental bouclé fabric with no visible repetition, inspired by fragments of pointillist landscapes in expressionist paintings. Birch, labradorite, and confetti colors make up Atom, with the textile featuring speckles of bold and contrasting random color across its surface. Only 878 pieces in the Atom fabric are available worldwide, and only in stores that have pre-ordered.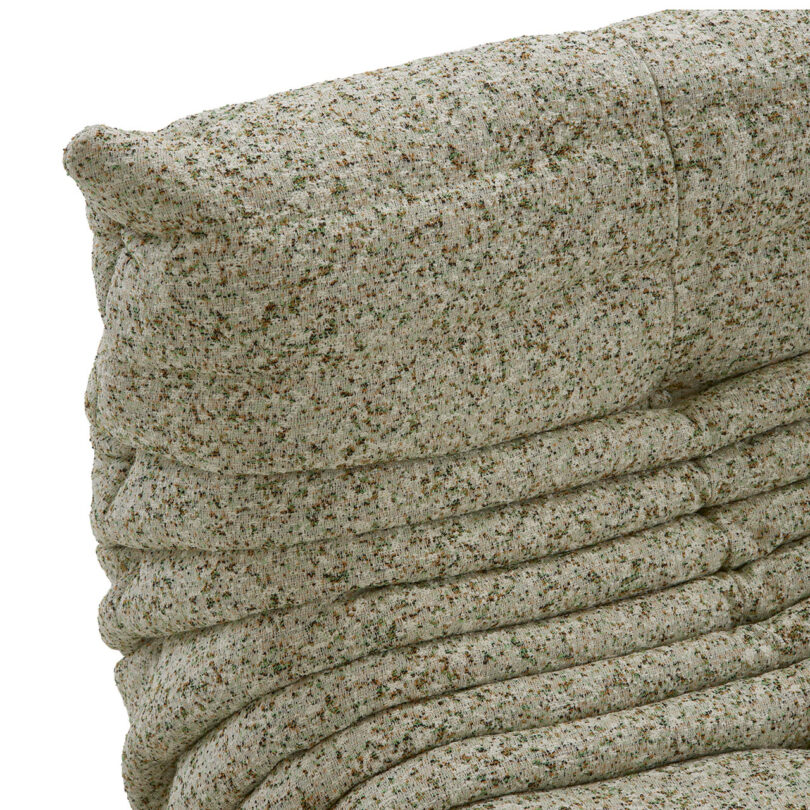 While the wrinkled nature of Togo's design is a pattern in its own right, La Toile du Peintre by Pierre Frey acts as a contemporary enhancement. The large graphic pattern that's bursting with color is a reinterpretation of a piece by painter Heather Chontos, an ode to artistic expression. The Togo Toile du Peintre will be available in Ligne Roset showrooms until the end of December 2023.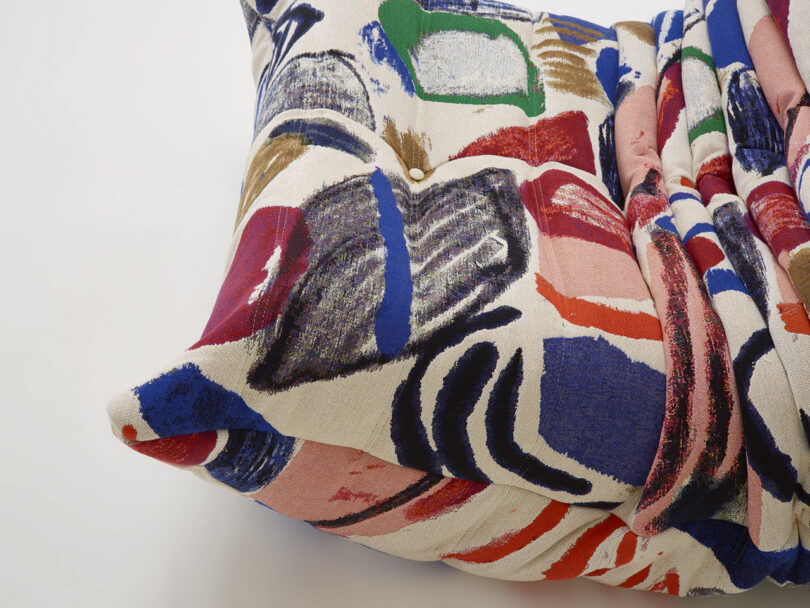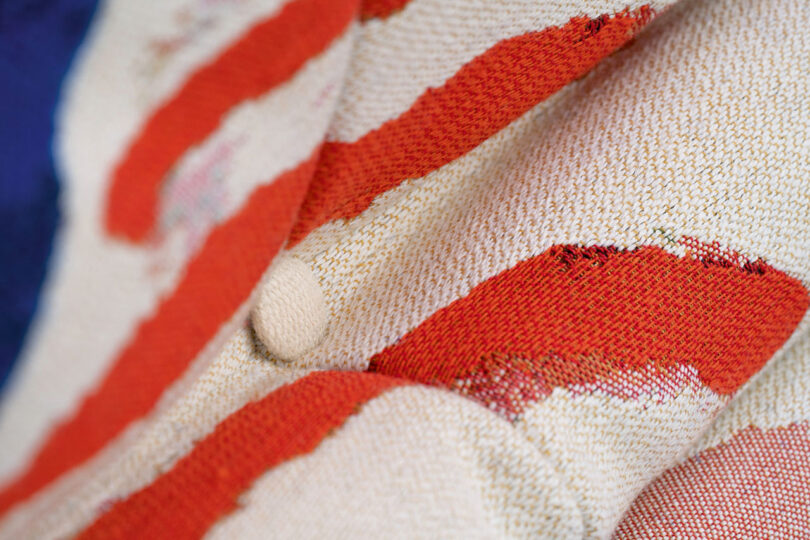 To learn more about the limited-edition Togo 50th Anniversary editions, visit ligne-roset.com.
Source: design-milk