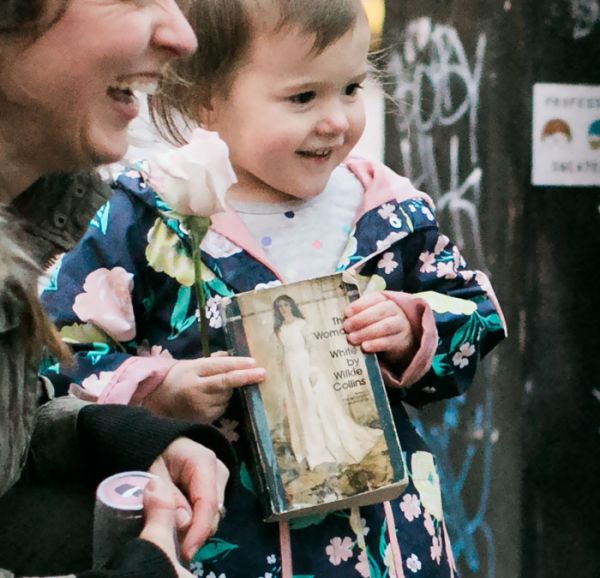 Some little girls become so obsessed with princesses they start dressing like them, acting like them and telling everyone who will listen that they want to be a princess when they grow up.
They may even mistake real life people for princesses from fairy tales, like this little girl did when she came across a bride named Shandace Robertson decked out in her wedding dress.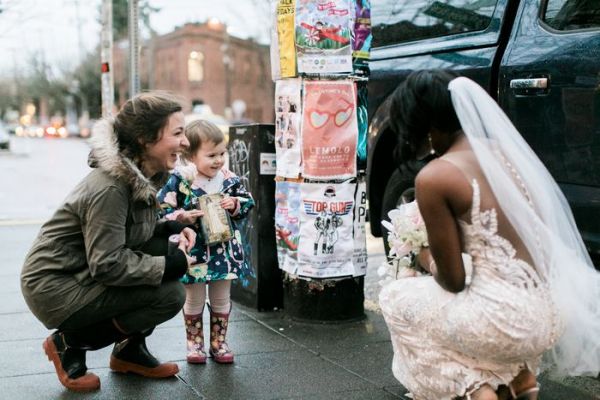 In the little girls mind the beautiful white dress she wore made Shandace look just like her favorite princess from The Woman In White by Wilkie Collins, a book she was carrying around when she met the bride.
This happy coincidence was captured by photographer Stephanie Cristalli, who was busy shooting post-wedding pics of the bride and groom on a sidewalk in Seattle when the little girl and her mom Kelsey Edwards approached the "princess".
Now that little girl can live happily ever after since she got to hang out with a princess in Seattle, and the bride has an extra heartwarming element to add to the tale of her wedding day.
And BTW- The Woman In White is not exactly what I would call a kid's book, but maybe the little girl is a really advanced reader?
-Via Bored Panda
Source: neatorama