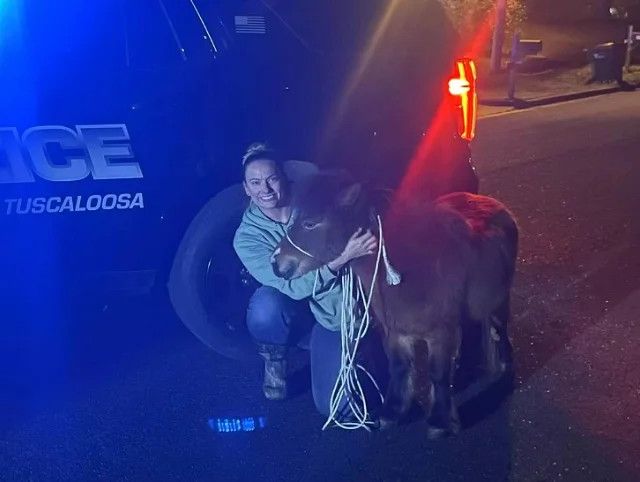 🐴 Catch me if you can, said the little pony who led Alabama's Tuscaloosa Police Department on a two-hour low-speed foot pursuit before surrendering and posing for selfies.
😂 "The seagulls don't work for us"
🎬 Sure, movies have fancy sets and talented set designers but what if the film or TV series call for a banquet of human flesh for cannibals? Meet Hollywood's horror chef who make food "horrible AND delicious" (because the actors are supposed to eat 'em).
🕹️ Turns out, Puss in Boots mashed up with Elden Ring works out quite nicely.
(Image: Tuscaloosa Police Department)
🏠 Take a look inside this magical Beverly Hills witch house. Enchanting!
🥤 TIL that bottled water has expiration dates not because of the water. Instead, it's the bottle that expires.
📺 Remember when MTV used to play music videos, then one day it doesn't anymore? It's because of channel drift: the phenomenon where TV channels change what they show until their original mission is completely forgotten.
🤤 Woman bravely tried all 23 food items at Super Nintendo World and lived to tell about it.
(Image: Kafziel/Wikimedia)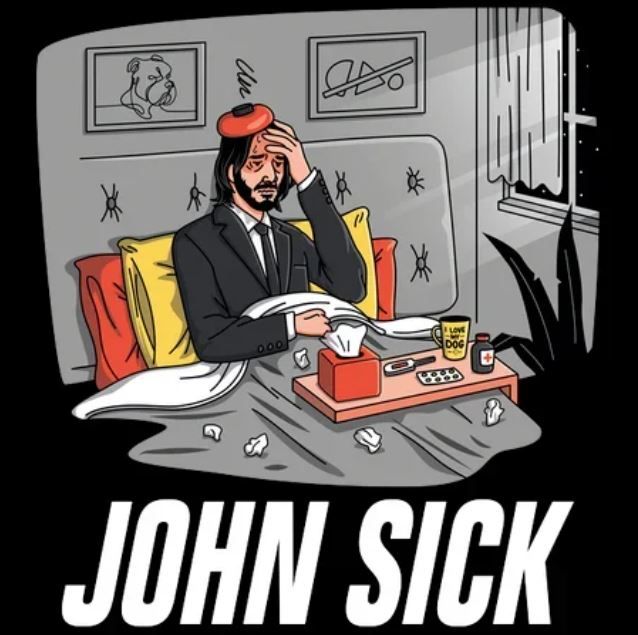 💊 Has John Wick finally met match? Here's "John Sick" by indie artist Olipop – via Shirt Stack
👻 ICYMI: 9 Ghostbusters Tees and Big & Tall T-Shirts that are Out of This World
Source: neatorama