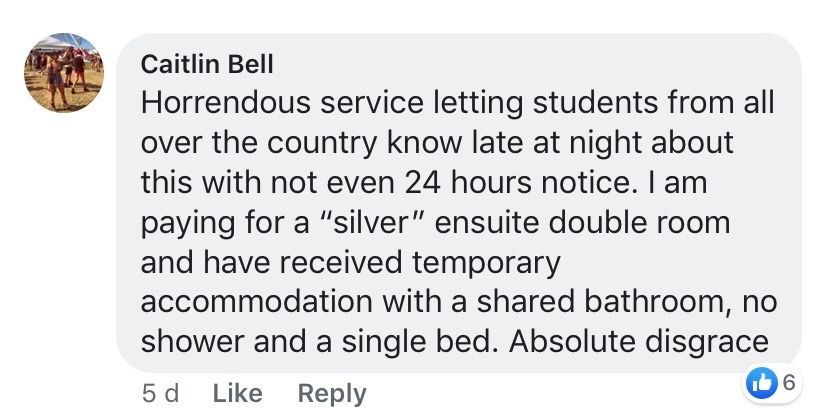 Hundreds of students in Liverpool were left shocked, angry, and disappointed after they received emails saying that their rooms weren't ready to be occupied on the day they were supposed to move in. So they were given alternative accommodation instead which wasn't on par with what they paid for. The Tab reports:
Hundreds of Liverpool students set to move into the Calibo Building were left in limbo after they were told their rooms weren't ready.
The new tenants were told their new accommodation would be uninhabitable for another four weeks despite having already paid a £100 deposit and eight weeks' rent.
New tenants have been placed in alternative accommodation also owned by Fresh Student Living in the city until the Calico Building is finished.
The delay has left many students unable to settle in, and some have no alternative but to commute into Liverpool each day from home or rent a storage facility to keep their belongings safe.
(Image credit: Caitlin Bell via The Tab)
Source: neatorama