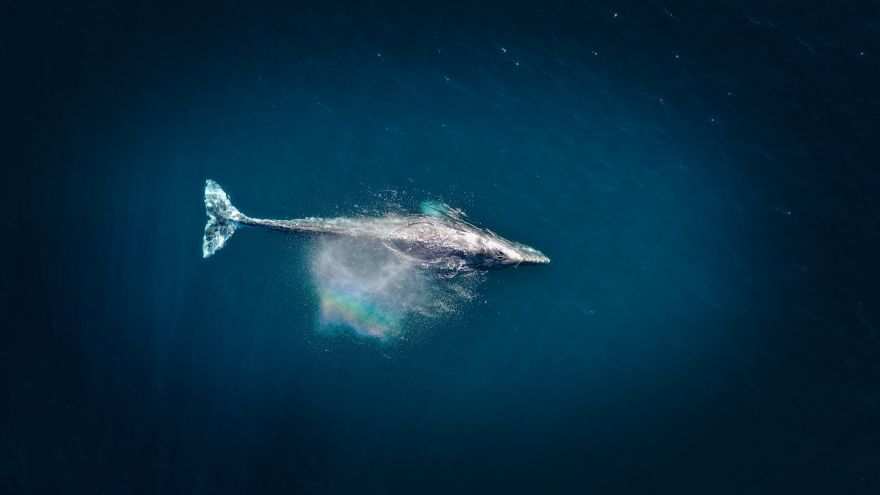 Is this the modern adaptation of the bible story of Jonah and the whale? US lobsterman Michael Packard was diving when he was swallowed by a humpback whale in Provincetown, Massachusetts. Luckily, the marine giant spat him out after 30-40 seconds, which only left him with a dislocated knee, and a hell of an unique story to tell:
Despite his wife's pleas to get another job, he has no plans of giving up a 40-year career diving off Cape Cod.
Humpback whales can grow to as long as 50ft (15m) and weigh about 36 tons. According to the World Wildlife Fund, their global population is about 60,000.
Mr Packard, 56,told the Cape Cod Times he and his crewmate took their boat, the Ja'n J, off Herring Cove on Friday morning where conditions were excellent, with water visibility at about 20ft.
He told WBZ-TV News that after jumping off the vessel in scuba gear into the water, he "felt this huge bump and everything went dark".
He thought he had been attacked by one of the great white sharks that swim in the area, "and then I felt around and I realised there was no teeth".
"And then I realised: 'Oh my God, I'm in a whale's mouth and he's trying to swallow me. This is it, I'm going die'."
Mr Packard says he thought about his wife and two boys, aged 12 and 15.
"Then all of a sudden he went up to the surface and just erupted and started shaking his head.
"I just got thrown in the air and landed in the water. I was free and I just floated there. I couldn't believe… I'm here to tell it."
Image credit: Cameron Venti
Source: neatorama