Ever wondered what Tracey Emin's brain looks like? ..You'll find out next week! We have teamed up with Parkinson's UK, and curator Ben Moore, to bring you an extra special exhibition at The Other Art Fair London (14 – 17 October, Old Truman Brewery) highlighting the fastest growing neurological condition in the world.
Me, My Brain, and I will spread this message through the medium of art, bringing together internationally renowned artists including Tracey Emin, Gavin Turk, Jake and Dinos Chapman, Conrad Shawcross, Rob and Nick Carter, David Bailey, Mr Brainwash, D*Face, Alex Echo, Hayden Kays, Schoony, and Bran Symondson.
Each artist will exhibit a brain model, re-imagined in their personal style, with all proceeds going to Parkinson's UK.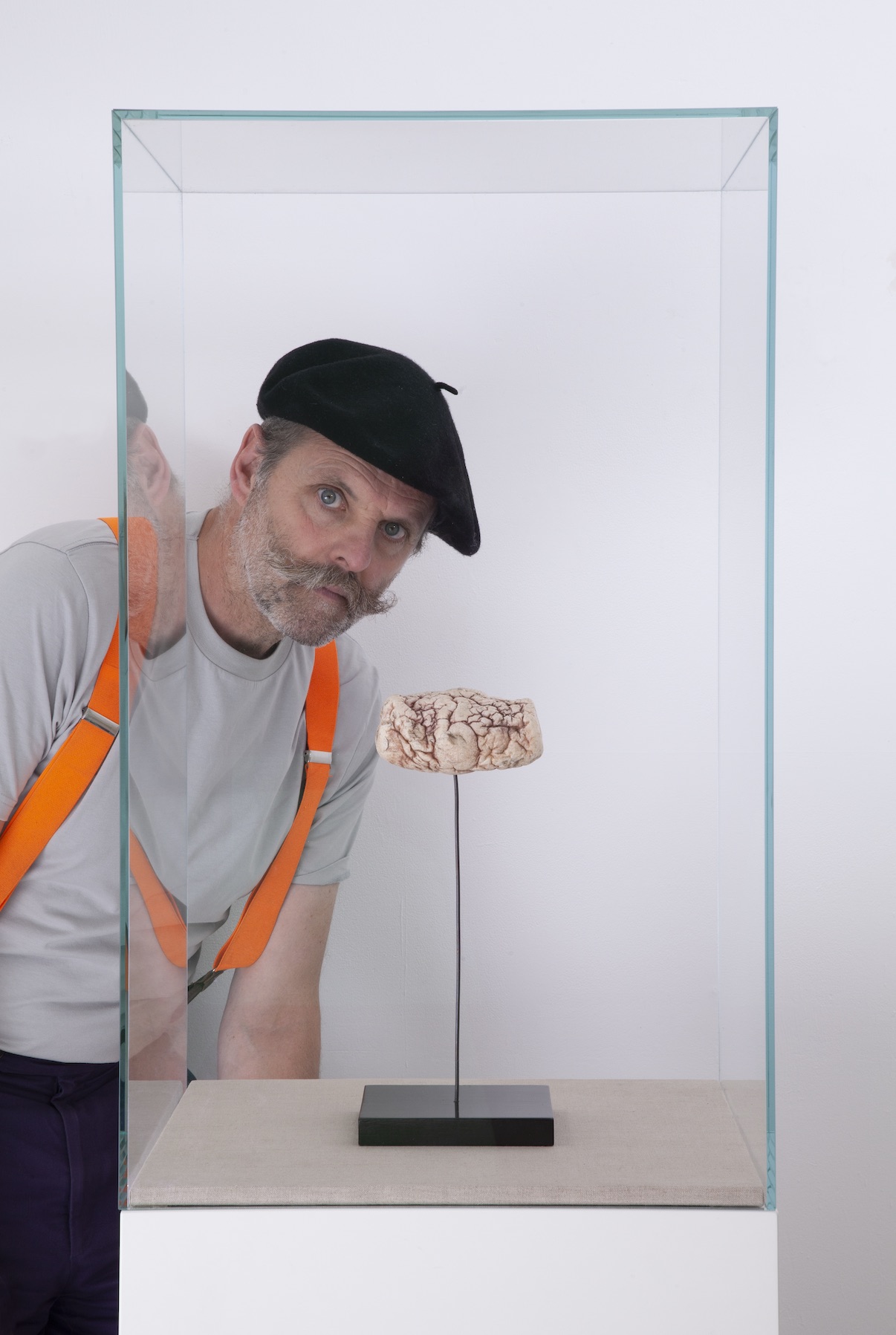 (Above: Gavin Turk)
International artist Alex Echo was diagnosed with Parkinson's two years ago, he hopes that his sculpture "Tremor" will present a truthful visual narrative of living with this disease.
He comments, "as your body and motor skills break down and fail with Parkinson's, every moment becomes an existential experience".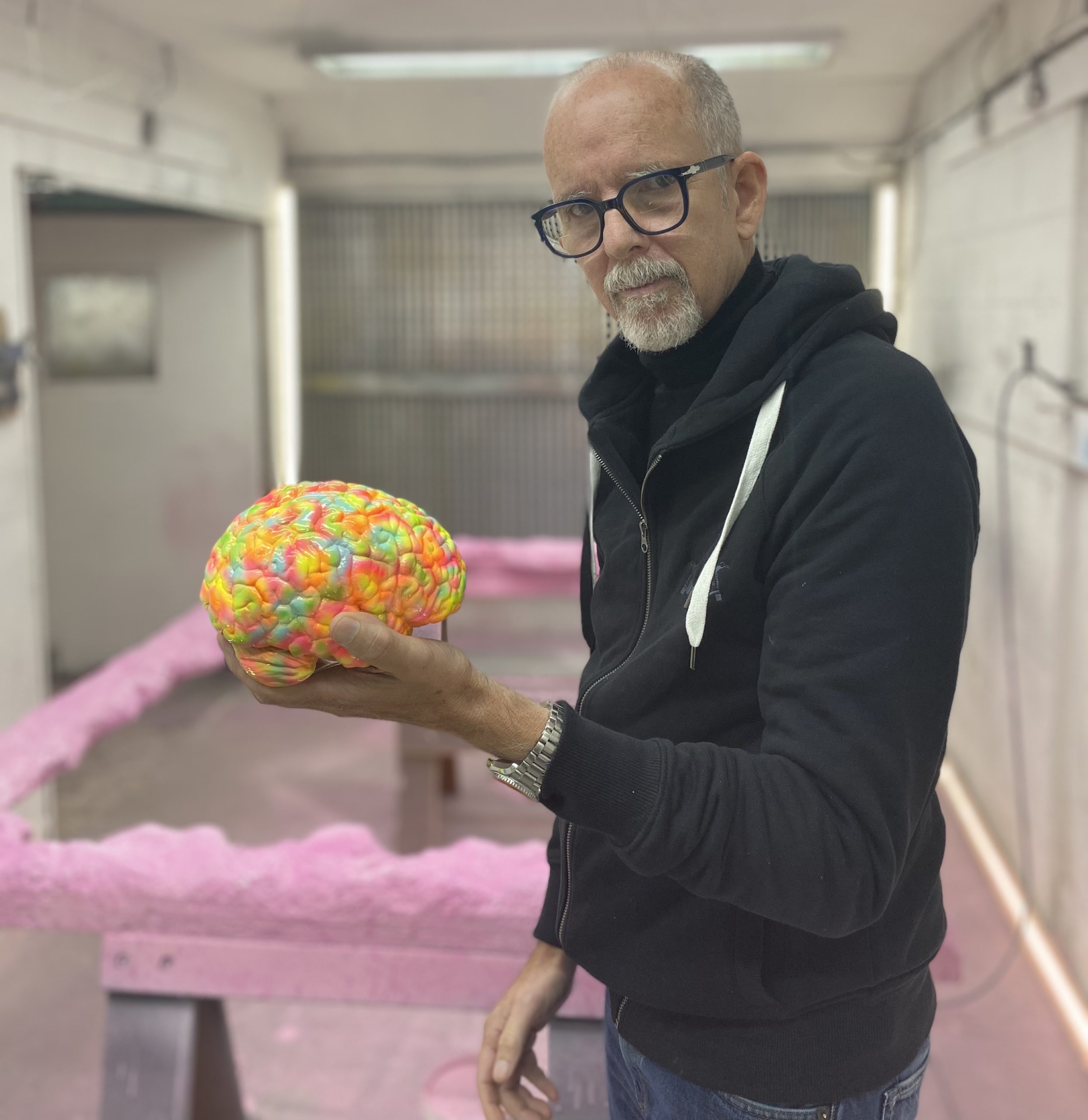 (Above: Alex Echo)
Paul Jackson-Clark, Parkinson's UK Director of Engagement comments: "'Me, My Brain, and I' invites us all to consider our own brain, to visualise it as the source of all the things that make us 'us'. Our brains curate our lives, on the one hand acting as unique libraries, holding memories, experiences, and skills, whilst on the other powering supercomputer-powered curiosity, creativity, and innovation. Each brain represents a unique someone, a life lived and the essence of being human.
"We are delighted to be partnering with Ben Moore, and The Other Art Fair, in what we all believe will be a beautiful, thought provoking, and moving creative experience. We are indebted to the incredibly generous artists who are making this possible with a single shared aim – to raise funds for Parkinson's research and to find a cure".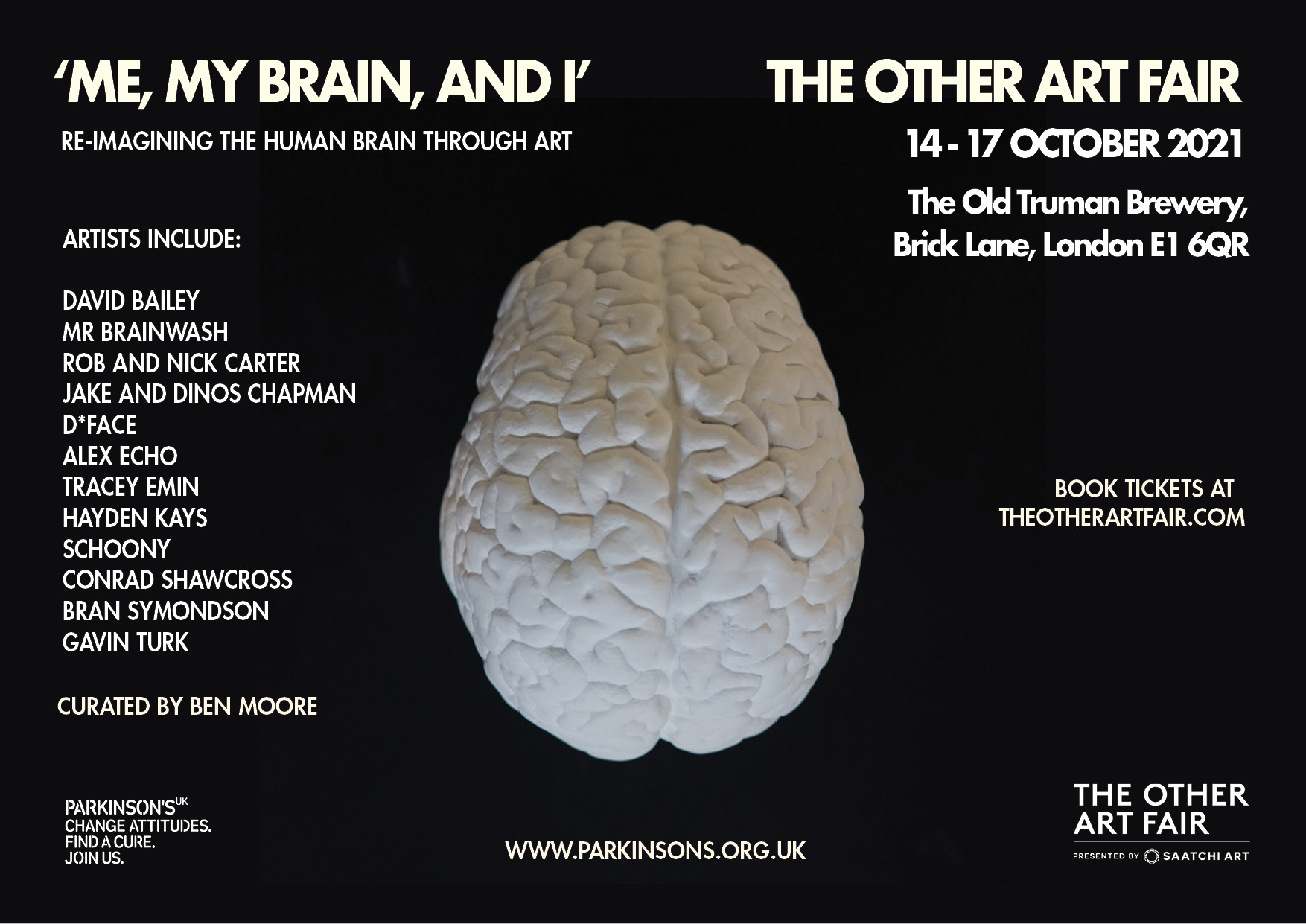 Source: saatchiart.com