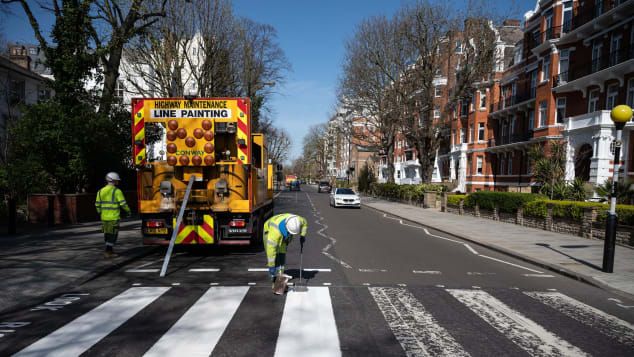 One of the most iconic streets in the world just got a little makeover.
London's iconic Abbey Road, which is normally a tourist magnet thanks to its appearance on the Beatles album cover of the same name, is now empty as locals hunker down inside.
That has provided a rare opportunity for municipal employees in the UK capital to give the famous crossing a new coat of paint.
Stay home, stay safe, and let public works step in and beautify the place appears to be the new UK motto. Thank you municipal employees for brightening our day with a little paint.
Via- CNN
Photo – Leon Neal / Getty Images
Source: neatorama