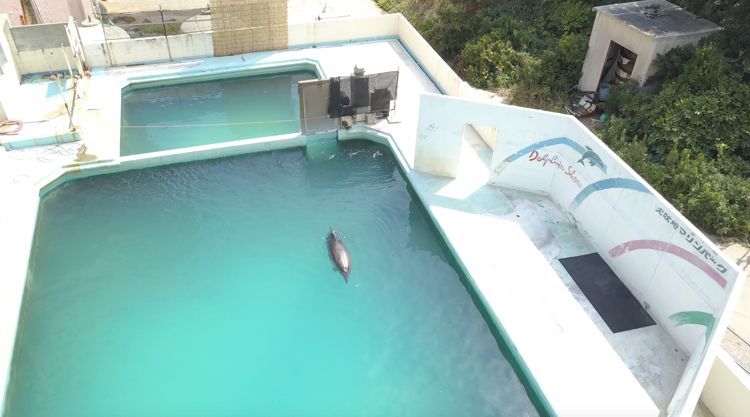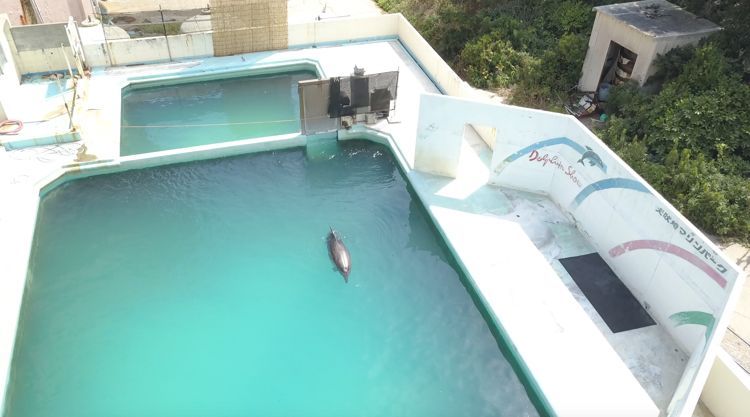 When the Inubosaki Marine Park Aquarium in Japan closed down for business, a bunch of animals – including a dolphin and dozens of penguins – locked inside the abandoned facility.
Oddity Central has the story:
Although someone has reportedly been feeding them regularly, animal activists claim that Honey the dolphin is showing signs of stress due to loneliness and suffered serious sunburns this summer, while the penguins are living in crumbling pens, among debris. Park representatives could not be contacted about the situation and local authorities claim that their hands are tied.
Photos and videos taken by activists from a group called Put An End to Animal Cruelty and Exploitation (PEACE) show honey floating all alone in a small pool inside the abandoned water park, and dust-covered penguins perched on a crumbling structure. Hundreds of fish and reptiles are reportedly also locked inside the Inubosaki Marine Park Aquarium, and no one knows if or when they will be transferred to a facility where they can be properly taken care of.
(Photo: Put An End to Animal Cruelty and Exploitation/PEACE)
Source: neatorama