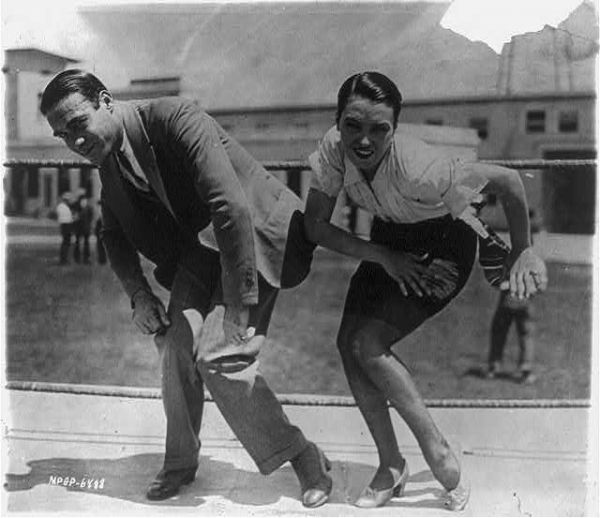 The flapper culture of the Roaring Twenties was a revolt against the restrictions women lived under before World War I. Young women flaunted their sense of freedom by associating with men unchaperoned, riding in cars, drinking, smoking, and most of all, dancing. Fashions were adapted to the idea of freedom- and the corset was the garment women most wanted to shed. As trendsetters trotted out new clothing forms, a new beauty ideal took hold.
Lighter, shorter dresses became ever more fashionable after World War I, as did comfortable clothing and relaxed social mores. Restrictions on dating, dancing, and sex loosened. The cosmetic changes reflected changing opinions on femininity, and the person who most epitomized the new era was the corsetless, cosmetic-wearing, free-spirited flapper.

Yet other restrictions surfaced. Designers such as Coco Chanel popularized a slim silhouette. The bathroom scale (patented in 1916) became a household staple. Books, magazines, and the media began depicting fat as the result of insufficient willpower. While people have always dieted to fit their era's beauty standards, the new female silhouette was a departure from previous buxom ideals. "Though the flapper image minimized breasts and hips, it radiated sensuality," writes historian Margaret A. Lowe. The slender silhouette seemed modern. Female curves seemed old-fashioned.
So flappers tried all kinds of new diets, such as the Hollywood 18-Day Diet, but there were plenty of trendy plans to choose from. Read about the flappers' weight-loss regimens at Atlas Obscura.
(Image source: Library of Congress)
Source: neatorama