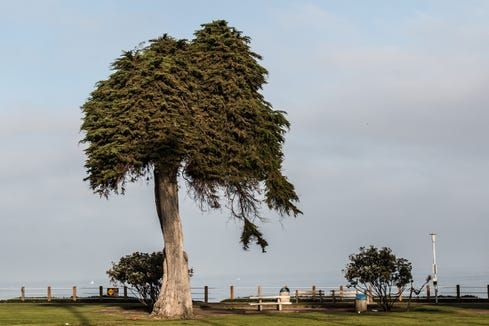 The tree that people say inspired one of Dr. Seuss's classic tales 'The Lorax' has died and a lot of Dr. Seuss fans are mourning over its death.
According to the story, the Lorax was supposed to be the voice of the trees because the trees can't speak for themselves. But, as with all things, we cannot avoid the natural course of life, and the Monterey Cypress standing on La Jolla California has gone the way of the world. However, the city of San Diego will still investigate on the possible causes of the tree's untimely death.
"The city is still trying to determine the cause and the Monterrey Cypress was estimated to be between 80 and 100 years old," Graham said. The city hopes to plant a replacement tree nearby, he said.
Seuss fans far and wide are devastated to hear the news not only because of the connection to their childhoods, but because the themes of The Lorax still ring so true. With shows like Netflix's Our Planet being produced left and right, it's clear that the battle for environmental protection is on, and at higher stakes than ever.
(Image credit: City of San Diego)
Source: neatorama