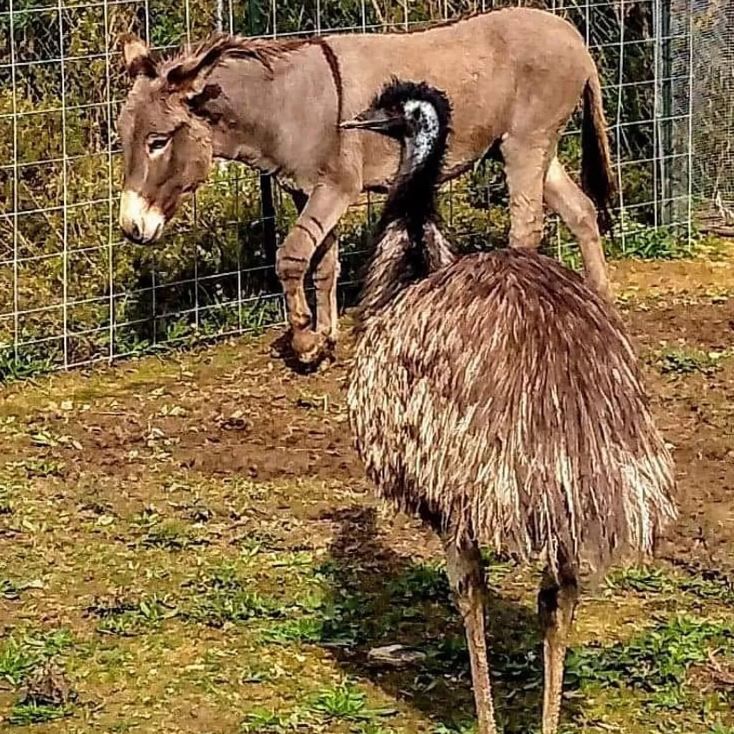 A donkey and an emu have given a new spin to the phrase "love is love."
Rescued from an abandoned farm in South Carolina, the male donkey named "Jack" and the female emu named "Diane" are "in love," according to Carolina Waterfowl Rescue.
"They like to cuddle and even sleep together," Jennifer Gordon of the rescue told The Charlotte Observer.
Rescuers are also finding it hard to house the donkey and emu in separate pens, as both animals become extremely agitated at such attempts.
The donkey is jealous to the extent of attacking other donkeys who have gotten "too close" to the Emu in the pen.
Learn what fate awaits this love struck duo over at Live Science.
(Image: Carolina Waterfowl Rescue)
Source: neatorama