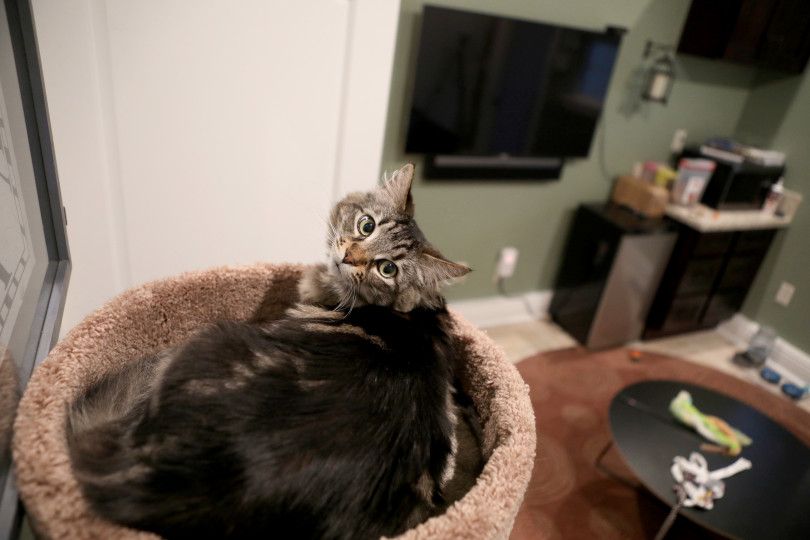 Image credit: Anda Chu/Bay Area News Group
A studio apartment in Silicon Valley has two unusual tenants: two cats! They enjoy this swanky lifestyle thanks to their owner, Troy Good, who pays the rent. The cats, known as Tina and Louise, belong to Good's daughter.
After Good's daughter left for college, he was finding it hard to keep the cats in his apartment, so he found this solution to keep the cats out of his home but off the street. The apartment owner, David Callisch, also thinks he has found the perfect tenants.
Tina and Louise are Maine Coon and Bombay mixes, and they weigh about 20 pounds. Amith, Good's daughter, is still very much attached with her cats and hopes to send for them as soon as she moves out of the dorm.
See why a philanthropic organization finds this situation ironic.
Source: neatorama