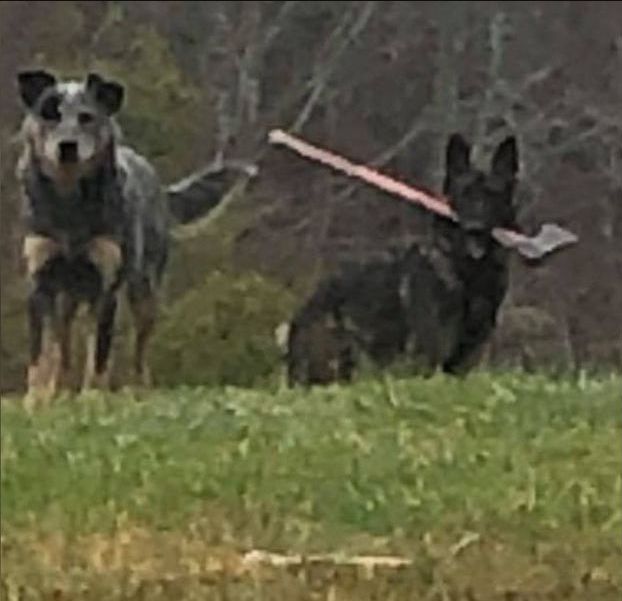 Tim Smith of Williamsburg, Kentucky, may have agreed to make his route, despite rain, snow, heat, or gloom of night. But he never agreed to face down dogs with axes. Fox 19 News quotes him:
There's a lot of reasons why your mailman might not deliver your packages, and this is one of them. I can handle a dog, but not a dog with an axe.
Yup. Keep driving. The customer can pick up his mail at the post office, if necessary.
-via Dave Barry | Photo: Tim Smith
Source: neatorama