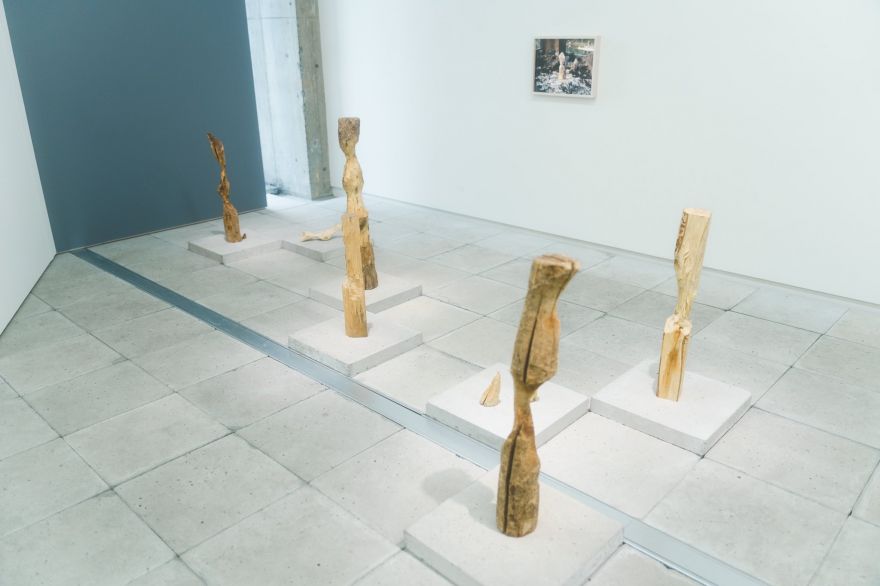 Wooden carvings that are slightly elevated from the floor can be found at the Contemporary Art Foundation in Tokyo. The dumbbell-like carvings are part of Aki Inomata's exhibition titled "How To Carve a Sculpture." On the corner of the exhibition, however, was a similar carving, but this was placed sideways and is surrounded by wood chips. This gives us a clue as to how the carvings were made. These were not made by human hands. These were made by beavers.
"Beavers, like humans, are one of the few animals that actively modify their environment, reforming it to suit their own requirements," says Aki Inomata, who previously created 3D-printed architectural shells for hermit crabs. A continuous theme throughout the artist's practice is how the act of "making" is not exclusive to mankind, which leads her to collaborate with living creatures. Beavers chew on trees, sharpening their constantly-growing teeth, and then use the felled wood as building materials for dams or to create lodging.
However, Inomata's exhibition leaves more questions than answers. Can this be considered art? And if that is the case, then who will take credit for these pieces? Will it be Inomata, or will it be the beavers?
And how, indeed, do we carve a sculpture? Inomata does not say.
(Image Credit: Takumi Gunji/ Spoon & Tamago)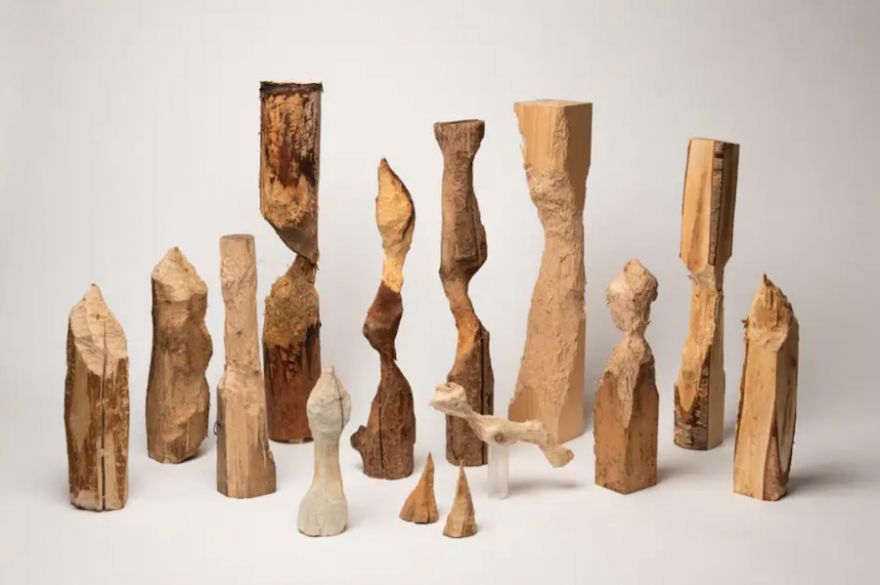 Source: neatorama