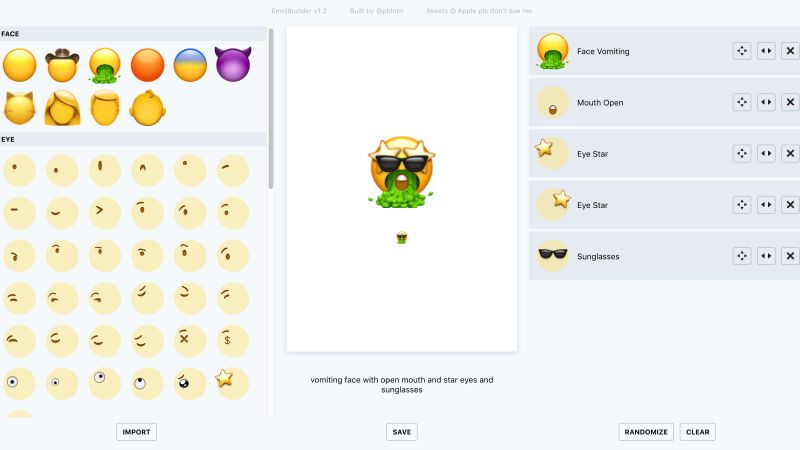 There are times when you cannot seem to find the perfect words, so you resort to using an emoji. Then again, there are times when you wouldn't be able to find the perfect emoji to express how you feel among the existing ones.
That's why Stripe designer Philipp Antoni has built Emoji Builder, a website that helps you make your own emoji from the scratch. You would find here a bevy of faces, eyes, mouths and accessories to build the perfect emoji to depict your current mood.
The possibilities are just mind blowing, as Victoria Song has tried herself and reported.
Screenshot: Victoria Song using Emojibuilder
Source: neatorama