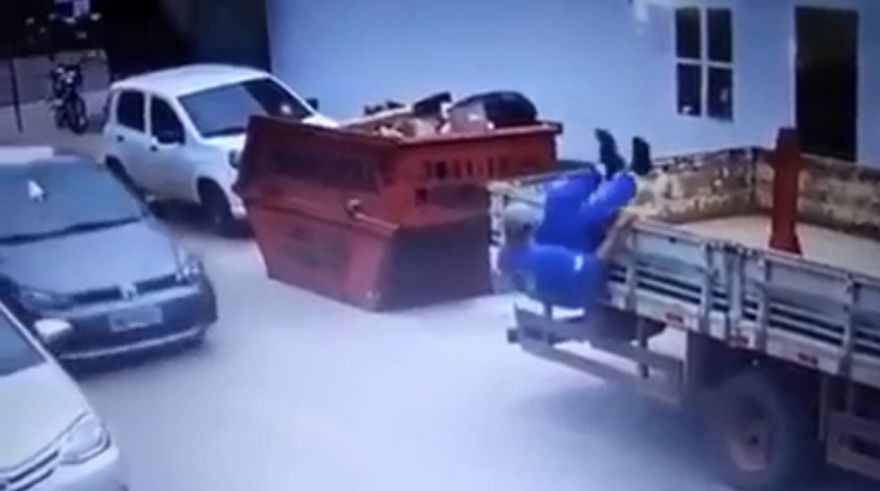 A man in blue can be seen on the cargo space of the truck. Suddenly, he trips, but he has a quick reaction time, and manages to hang on the truck, albeit in a weird position. Thankfully, a car happens to pass by in the area, and the car's driver helps him to climb back again on the truck.
Lucky man, I would say.
See the full video on Reddit.
(Video Credit: u/PowerModerator/ Reddit)
Source: neatorama