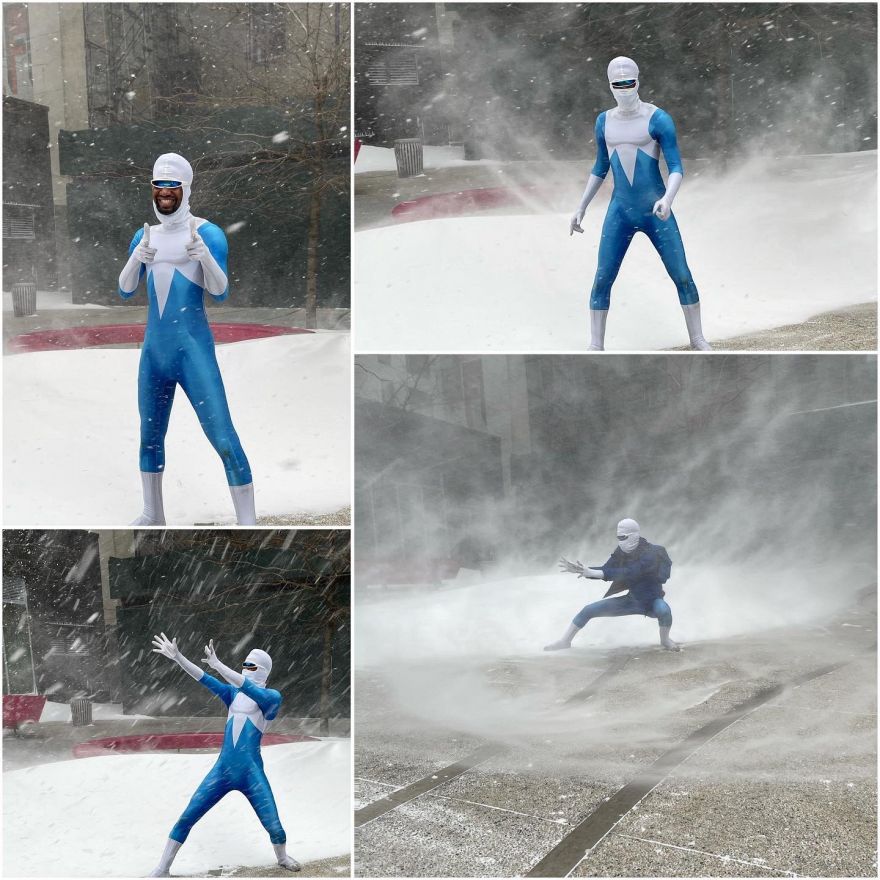 You know that someone really loves what he's doing when he braves even a winter storm, in a rather thin costume, just to show the world what he's passionate about. New York cosplayer CosPlayNay donned his Frozone costume as he headed out to face the snow and the gusty winds in the city.
CosPlayNay had also found himself sliding down a snowy hill on the superhero's iconic snowboard later that day. The kids who had brought their sleds for some winter fun quickly noticed CosPlayNay as Frozone and were ecstatic to see him.
"[They called me] Hey Iceman! Hey Mr. Freeze! Hey Frozone! You're that guy from the cartoon!" CosPlayNay told Cosplay Central. "They kept asking 'Hey Frozone are you cold?!' and I responded with 'I'm never cold, just cool.'"
When asked why he wanted to cosplay as Frozone, CosPlayNay explained that he felt like he connected to the character.
"Aside from my love for The Incredibles, I strongly feel more black super heroes need to be recognized, acknowledged and shown on the silver screen," CosPlayNay told Cosplay Central. "Frozone is one of the coolest characters (no pun intended. He's tall, dark, average build, funny, witty, stylish, loves the kids, loves the people and overall a character/person a lot of people can genuinely relate."
Now this is dedication!
(Image Credit: CosPlayNay/ Twitter)
Source: neatorama
Facebook Notice for EU! You need to login to view and post FB Comments!