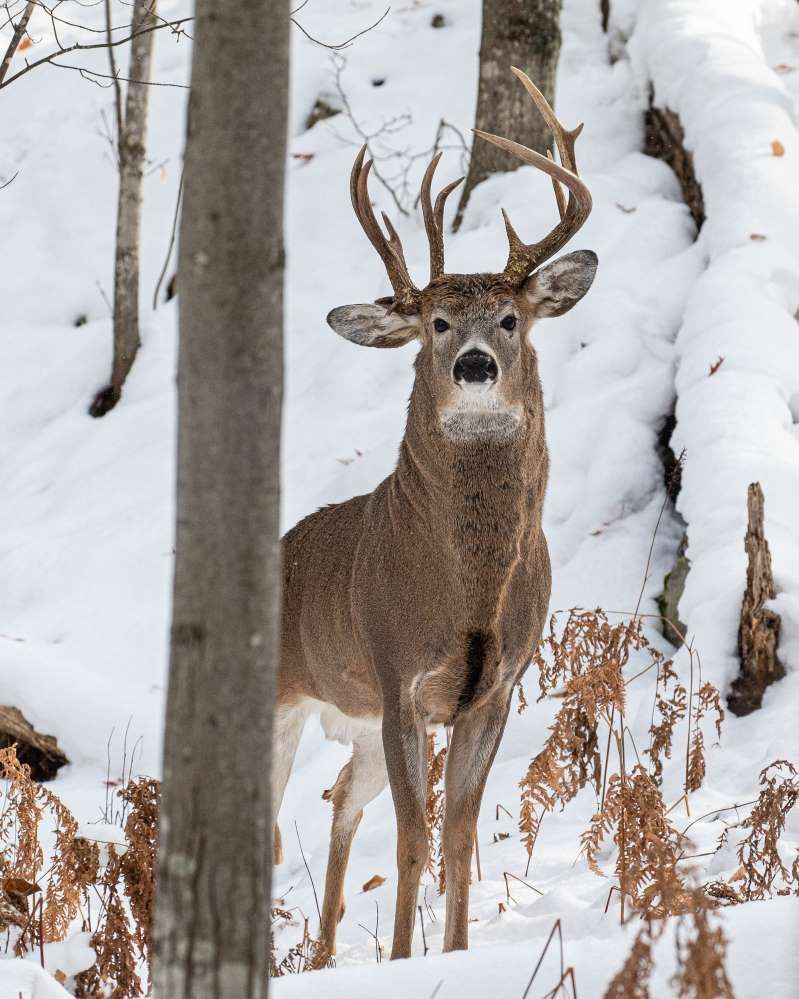 Steven Lindberg was walking in the woods near his Marquette, MI home with Max, his Shih-Tzu x Bichon Frise mix, when he spotted a deer. He decided to take some pictures of the animal, but didn't realize how remarkable the stag was until he got home and uploaded the images to his computer.
The stunning stag, it turns out, has three antlers, possibly because of damage to the pedicels, bony structures that support antler growth.
The distinctive deer wasn't camera-shy, as he was more interested in a nearby doe that was lying down.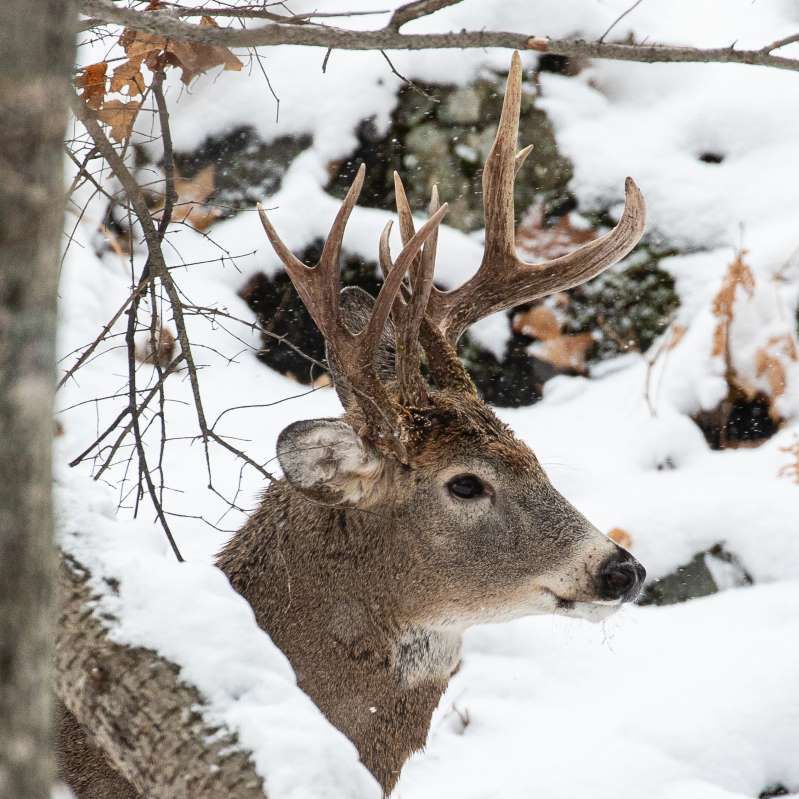 Source: neatorama