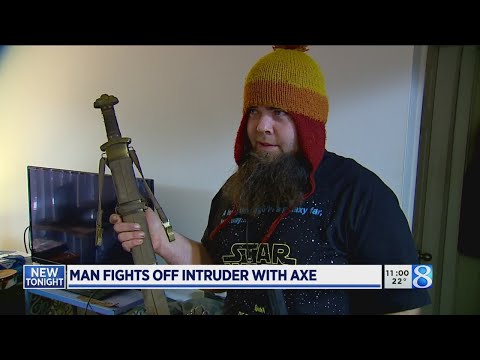 When I saw our hero's Jayne Cobb hat and the Star Wars shirt, I had to start watching the video. It just kept getting better, especially the bit about what the would-be victim happened to be doing while alone in his apartment when the attack took place.
Ben Ball of Oshtemo Township, Michigan is a medieval combat reenactor. He knows how to swing a sword and an axe around and make it land where he wants it to. So the home invader stood no chance and fled. Police followed his trail of blood to his location and arrested him.
I keep arguing with my wife that we need swords at home for just this very reason. If a home invasion takes place, I won't have time to retrieve a gun. And in Texas, the open carry of swords is now legal. So are Jayne Cobb hats.
-via Dave Barry
Source: neatorama