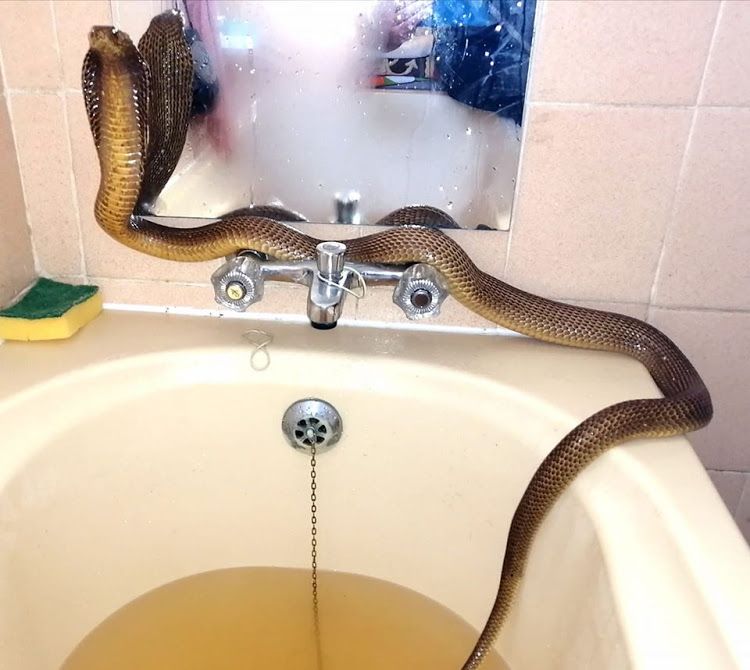 Women, amirite? Who could possibly flip out at free king cobra left as a surprise in the bathtub? Well, Andre du Preez, a hobbyist snakecatcher in South Africa, married someone who doesn't appreciate a random romantic gesture. After rescuing the freezing, hibernating snake from construction site, he brought the cobra home to warm up in his bathtub.
Du Preez then stepped out to set up a terrarium for the snake when his wife discovered what her husband had been up to. The Daily Star reports:
But he didn't know his wife Tossie, 55, had returned early from a shopping trip – only realising when he heard her screams and the slamming of the bathroom door. […]
He said: "When I heard all the screaming I knew I was in for it but I had only planned to give the snake a few minutes to warm up and I thought she would be gone half an hour.
"She may not be very tall but she has a temper and can be more dangerous than a cobra!
Du Preez was able to avoid getting bitten, though.
-via Dave Barry | Photo: Silverfox Snake Rescues
Source: neatorama