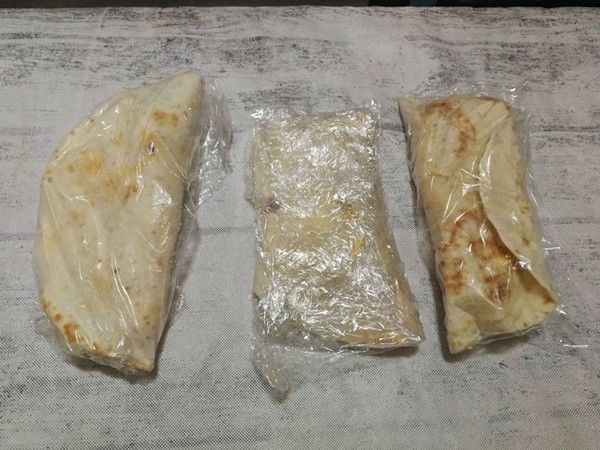 Bryant Hoban of O'Fallon, Missouri refers to his business model as "investment sandwiches." He buys fast food menu items right before they are dropped from a menu, freezes them, then sells them at huge markups in online auctions.
Pictured above are Hoban's three Potato Soft Tacos from Taco Bell, a culinary delight that lives on only in our memories since Taco Bell discontinued them in July. Hoban sold two of these tacos at $70 each when he couldn't find a buyer for the entire set. The River Front Times talked to the taco baron about his business:
"These babies are rare!" the ad reads. "Never been eaten!"
We reached out to the seller, Bryant Hoban of O'Fallon, Missouri, and learned that the entrepreneurial scheme is part of a larger frozen-fast-food business idea for which the Potato Soft Tacos are simply a trial run.
"I've had this idea of 'investment sandwiches' where, like, you'd buy a limited-offer sandwich in bulk, freeze it, and then sell it later for a profit," Hoban explains. "You know, like the McRib — McDonald's only offers it once a year, but the demand doesn't go away. So then when I heard Taco Bell was discontinuing the Potato Soft, I decided it'd be a good opportunity to test this idea out before McRib season."
-via Dave Barry | Photo: Facebook
Source: neatorama