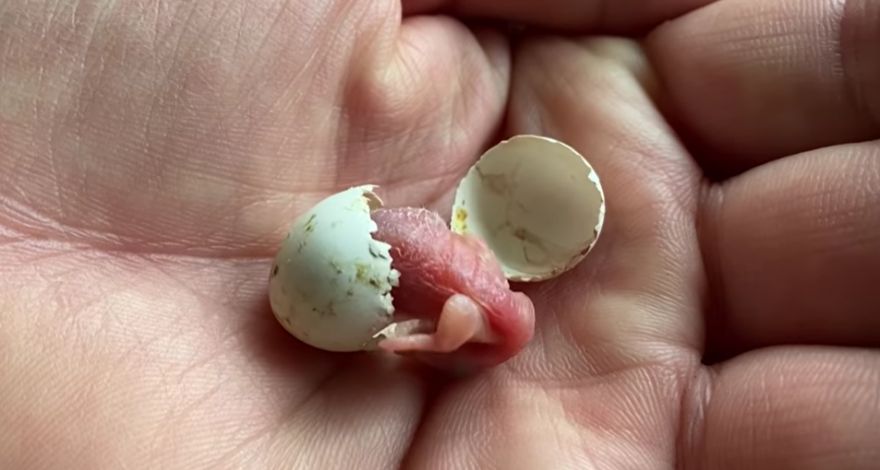 This man shared his story of how he tried to raise a baby parakeet after it hatched from a small egg the man found on the floor of a cage at a pet store. There was no way that the egg was going to survive, if it wasn't for the man's split decision to take care of it, as the female parakeet in the cage was already sold. The Animal Rescue Site has more details:
As he explained, he figured that if he could incubate it himself, then he might be able to save it and give it a chance. He stated, "Its mother had just been sold. This meant the egg would have no chance without me giving it a try."
He took on the challenge whole-heartedly, but it wasn't without some nerves. He was a little worried about his ability to raise the tiny bird if the egg survived. Still, he knew he had to try.
Once the egg hatched and a little male bird emerged, his fears dissipated and were replaced with tender, loving care towards the small creature.
Caring for the baby bird meant that he took on the big responsibility of feeding the little parakeet 8 times per day in order to help it grow.
Image via The Animal Rescue Site
Source: neatorama