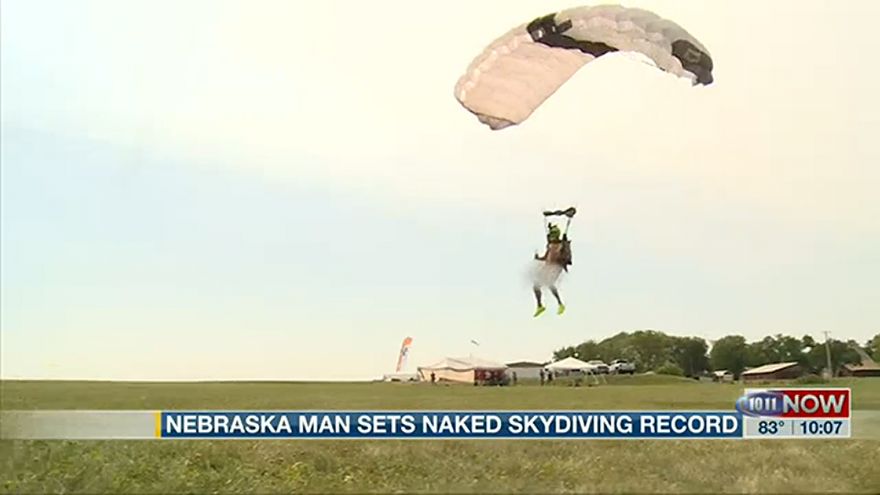 Among skydiving aficionados, it is traditional to complete one's hundredth jump in the nude. But Rian Kanouff of Omaha, Nebraska went much further. He completed 60 nude jumps in 24 hours, thus establishing a Guinness World Record for the most number of nude jumps in a day.
Kanouff did not complete this task alone. He needed a well-organized team of pilots, ground crews, and parachute packers so that, as soon as he landed, he could immediately get airborne again to jump again. KOLN/KGIN News describes the process:
Volunteers who have decades of flying experience were taking him up in down in two different planes. Skydiving pals spent their day packing and re-packing parachutes, so he didn't spend too much time on the ground. There were even nurses to make sure he wasn't getting too overexerted. Some of the tents were full of supporters there to cheer him on.
"From the time he loads the plane 'til he takes off and gets out is about five minutes," said Scott Dvorak, who helped bring it all together. "Then, about a three-minute descent, so we're about seven minutes there."
"He spends about two minutes on the ground re-rigging and getting back in the plane for a total of 10 to 11 minutes per turn. That puts us at about six jumps per hour."
-via Dave Barry
Source: neatorama