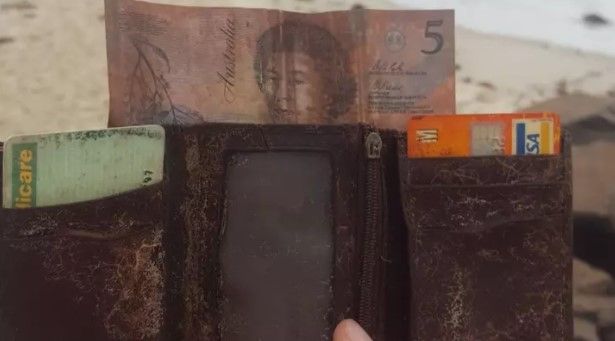 After all this time, Paul Davis was not expecting that he'll be reunited with his wallet that he lost on New Year's Eve in 1994. Earlier this week, the wallet was washed up on the beach. Surprisingly, Paul's bank cards, ID, and even his cash, were still inside the wallet.
After the wallet was found, photos of it were shared to a local Facebook page, which ended up getting the attention of Paul.
Now the wallet is all set to be returned in the next couple of days and Paul says he plans to frame it behind his bar.
Cool!
(Image Credit: 9News/ LAD Bible)
Source: neatorama