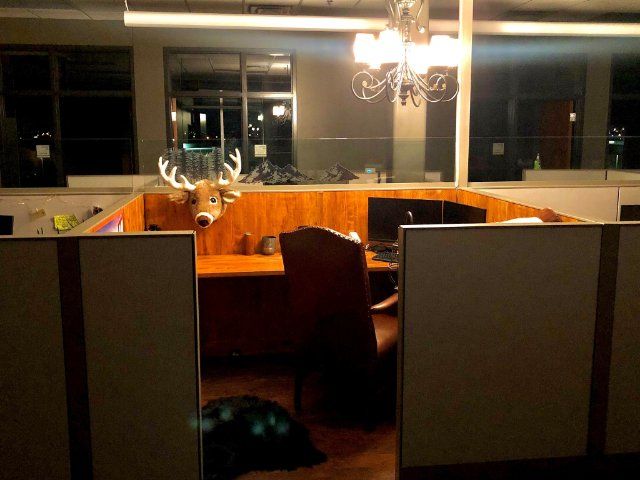 🏕️ Thinking outside of the cubicle: When his boss said that he could decorate his cubicle, Lucas Mundt went to town … or rather, he went to the woods. Er, that's not right either. Mundt turned his cubicle into a cozy cabin in the woods. I suppose when you can't work from home, make your work look just like home.
🏛️ People spend a lot of money trying to look young, but universities in the USA spent millions of dollars making their buildings look old. Why? Here's the reason behind the collegiate gothic, the architectural trend that makes colleges look like they're straight outta the Middle Ages.
🥪 You can't spell delightful without deli: Oscar Mayer made a face mask that looks like a bologna.
🔊 Before computers, here's how sound effects for old Disney cartoons were created. Now that's creative!
🐦 Songs of Disappearance: An album of bird calls from endangered birds in Australia topped the music chart, beating Taylor Swift, ABBA, Mariah Carey and Michael Bublé.
🧙‍♀️ When you hear the word "paisley," you probably think of the teardrop ornamental pattern for fabrics, but long before that, the town of Paisley in Scotland was the scene of an infamous witch hunt that caused the death of seven "witches."
More neat stuff at our new sites: Pictojam, Homes & Hues, Laughosaurus, Pop Culturista, Supa Fluffy, and Spooky Daily.
Featured art: Me and My Demons by Edu Ely
Current Special: Save up to 20% on all T-shirts from the NeatoShop in this sitewide special (ends tonight!)
Source: neatorama