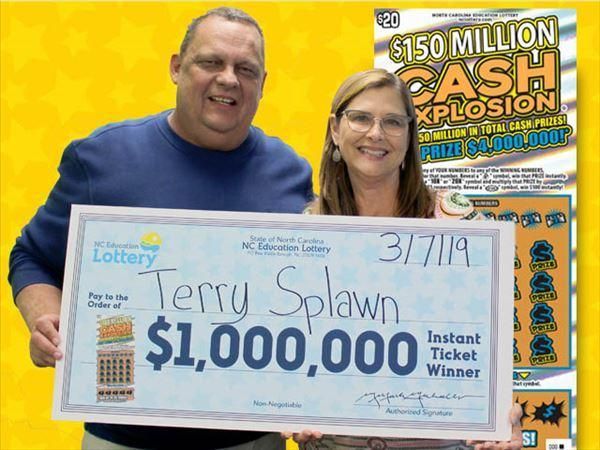 A North Carolina man collected a $1 million lottery jackpot for the second time in two years, and he bought the tickets at the same store. Now THAT'S what I call luck!
Splawn said his shock at winning a $1 million jackpot was compounded by the fact that he had won the same amount in April 2017 from a Millionaire Bucks scratch-off he bought from the same store.
"What are the odds of this happening?" Splawn said. "I can't believe I won the lottery not once, but twice!"
"I was surprised," Splawn said. "I couldn't believe I hit again. I just thought, 'This can't be happening.'"
Ben Hooper narrates the whole story here!
Image Credits: North Carolina Education Lottery
Source: neatorama